Oil prices plummet to seven-year lows on global supply glut
Wednesday, December 9th 2015 - 08:38 UTC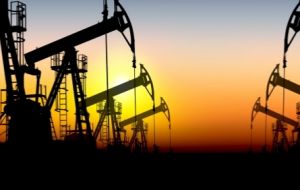 Oil prices slid on Tuesday, approaching seven-year low points on a global supply glut and weak demand growth. Crude futures had already slumped Monday after the OPEC oil producers cartel last week refused to slash record high output, in a market dogged by oversupply.
A stubborn supply glut, and weak demand growth fuelled by China's economic slowdown, have combined to send crude prices slumping more than 60% over the past 18 months from levels above $100 a barrel.
In Tuesday trading, US benchmark West Texas Intermediate (WTI) for delivery in January hit a near seven-year low at $37.20 a barrel. Later at around 1300 GMT, WTI traded at $37.30 a barrel -- down 35 cents compared with Monday's close.
Brent North Sea crude for January also hit the lowest point since February 2009, at $40.41 a barrel. It later traded at $40.46, down 27 cents.
Markets were meanwhile awaiting the release Wednesday of US commercial crude stockpiles data, which will help gauge demand in the world's top oil consumer.