Renowned conservationist Doug Tompkins dies during kayak accident in Chilean Patagonia
Wednesday, December 9th 2015 - 08:42 UTC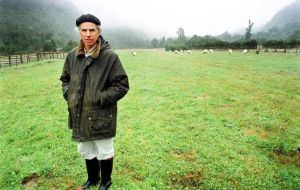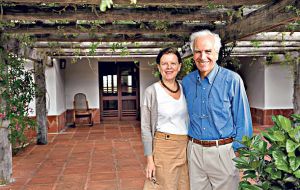 Douglas Tompkins, 72, the renowned conservationist and co-founder of The North Face, died on Tuesday in a kayaking accident in Lake General Carrera, on the Chilean side of Patagonia. He reportedly capsized in the water and suffered severe hypothermia. A source from Conservacion Patagonica, the non-profit founded in 2000 by his wife Kristine McDivitt Tompkins, confirmed his death.
Tompkins is perhaps most famous for founding The North Face, then a mail order operation, in 1964. A climbing and backpacking enthusiast from the San Franciso Bay Area, Tompkins was friends with another outdoor enthusiast-turned-retailer, Yvon Chouinard founder of Patagonia. In 1968, the two (who remained life-long friends) spent six months driving from California to the tip of South America, climbing, skiing, and surfing along the way as they headed for Mount Fitz Roy, along the Argentina-Chile border. Because of Fitz Roy's severe weather, they spent weeks on their approach, waiting out a first ascent in caves. (This expedition inspired the seminal film Mountain of Storms as well as the 2010 film 180 South).
Soon after, Yvon shifted the focus of his climbing hardware company to clothing, and renamed it Patagonia. Douglas soon sold off The North Face and helped turn Esprit, which he co-founded with his first wife, Susie, into a $100 million company.
After leaving Esprit, Tompkins turned his focus to conservation in South America. He founded the Foundation for Deep Ecology in 1990 and The Conservation Land Trust in 1992. In this time period, he met and fell for Kristine McDivitt, then CEO of Patagonia. McDivitt founded Conservacion Patagonica in 2000 and Tompkins is credited with starting Patagonia National Park which, when completed, will be the largest in Chile, spanning 650,000 acres in the Chacabuco Valley. Together Tompkins and McDivitt have reportedly protected more land than any other private individuals in history.