FIFA signs first sponsorship deal (since corruption scandal) with China's Alibaba Group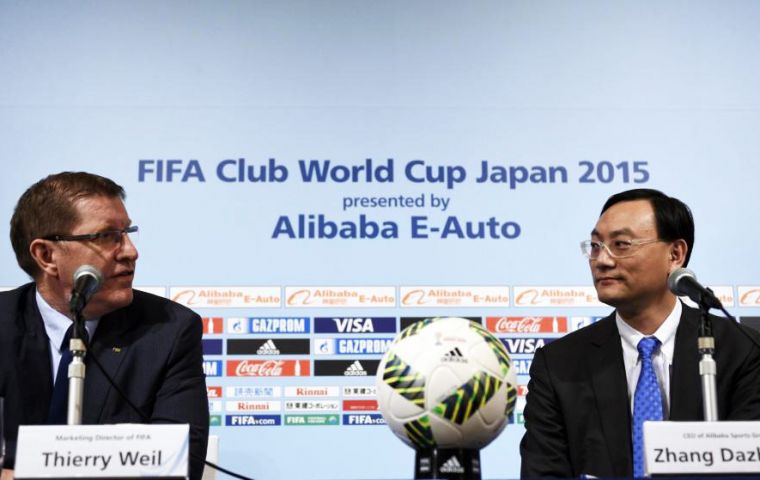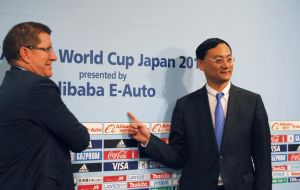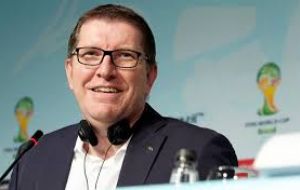 FIFA has signed its first sponsorship deal since the corruption scandal engulfed world football's governing body. The eight-year agreement with Chinese company Alibaba Group, the world's largest online and mobile commerce company, is for the Club World Cup spanning 2015 through 2022.
Alibaba E-Auto, its car manufacturing brand, becomes a presenting partner of FIFA's club competition.
The announcement in Japan includes the current tournament in Tokyo, featuring the top clubs from the world's six football confederations, runs until Dec. 20.
Alibaba E-Auto will have a strong brand presence at both host stadiums as well as through global TV coverage.
FIFA Marketing Director Thierry Weil underlined the importance of tapping the potential of the rapidly developing Chinese market. "FIFA is especially looking to help develop football in the market... China cannot be neglected because it's a huge market" he said.
Weil admitted FIFA has struggled to attract sponsors since the corruption scandal which erupted in May.
"You can imagine in the given period and given circumstance with what's going on at FIFA," he added. "It is not easy to sell. We are in discussions with different companies but we are also realistic to say this will not change before the reforms will be approved from the congress and before a new president is elected on the 26 February."
US authorities have charged a total of 41 individuals or entities with corruption. Nine FIFA officials were indicted in May, with a further 16 charged last week following an ongoing and wide-ranging probe into corruption at football's governing body.