Argentina outlines oil and gas wellhead price policy
Wednesday, December 16th 2015 - 08:49 UTC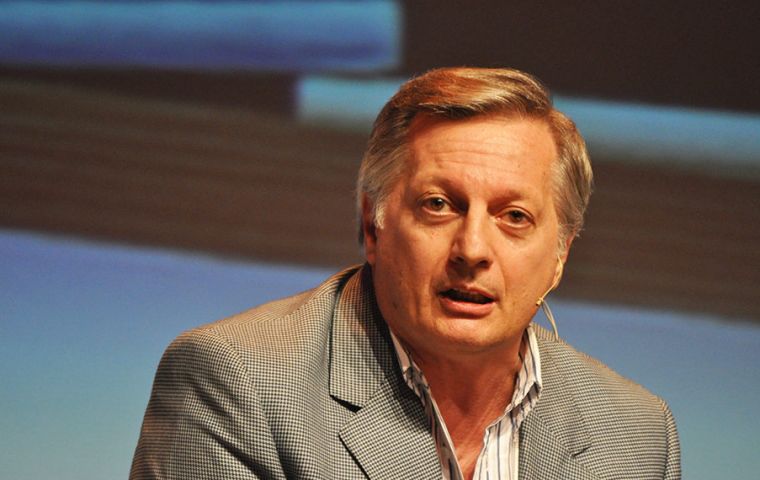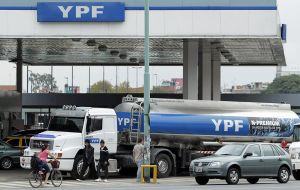 Argentina's new government will maintain wellhead crude prices above international levels for now, although the differential will narrow as artificially low wellhead prices for natural gas are gradually adjusted upwards, energy minister Juan Jose Aranguren announced on Tuesday.
Speaking at an oil industry event, Aranguren outlined the energy policies of president Mauricio Macri's administration, pledging to provide specifics in coming weeks.
Wellhead prices for crude and gas in Argentina are among the energy price distortions that the new administration is seeking to eliminate in an effort to attract investment and restore market signals. Today´s remarks confirm that such changes will be implemented gradually.
Aranguren, a former Shell executive, was an outspoken opponent of energy policies under the previous administration, and Shell was subject to government-sponsored boycotts and protests. Shell itself had boycotted the traditional annual lunch of the sector for years because of what it saw as a lack of support from the industry. The company returned to the event on Tuesday.
The higher wellhead prices for crude will be maintained "until international prices recover," Aranguren said. But he made clear that prices would be adjusted downward to an unspecified level, following discussions with oil companies and oil-producing provinces. He added that any crude price agreement above market levels would be short-lived, requiring frequent negotiations until prices are aligned.
The government plans to submit a bill to the congress providing incentives for unconventional and offshore exploration and production.
Argentina's extensive shale resources have drawn international interest, but most oil companies have stayed on the sidelines largely because of government policies, such as limits on repatriating profits, but also because of high development costs at a time when oil prices are sliding.
Former president Cristina Fernandez administration implemented subsidies that kept domestic crude prices well above international levels since they plunged in mid-2014.
Producers of 34°API Medanito crude currently receive around $77/bl from local refiners, a steep premium to global prices. State-controlled YPF receives an average of $69/bl considering both Medanito and the lower-quality 24°API Escalante crude.
"When it comes to natural gas, we will begin a process of increasing the wellhead price to allow an adequate remuneration for investment in domestic production," Aranguren said.
During the campaign, Macri's opponent Daniel Scioli pledged to double wellhead gas prices to $5/mn Btu for existing production while maintaining new production at $7.50/mn Btu, a relic of a stimulus scheme implemented in February 2013.
The new administration also plans to dismantle some provisions of a hydrocarbons law reform that was approved in October 2014, particularly measures that centralize power in Buenos Aires rather than the provinces.
In the electricity sector, the administration plans to gradually increase tariffs after more than a decade of virtually frozen rates in Buenos Aires and its suburbs that have undermined investment, leading to deteriorated infrastructure and frequent blackouts.