Argentina recalls UN Resolution 2065 fiftieth anniversary and renews call for Falklands' negotiations
Thursday, December 17th 2015 - 07:25 UTC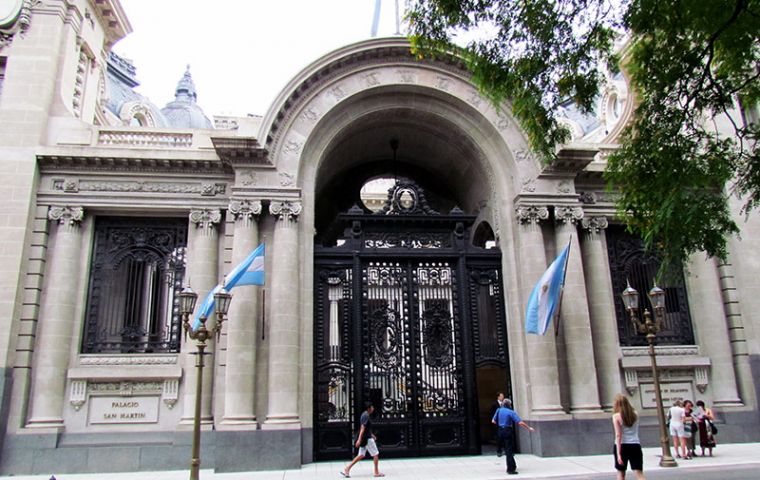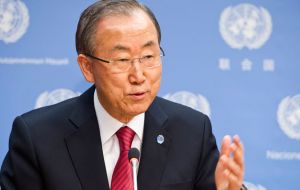 Argentina's Foreign ministry recalled that on 16 December the country commemorates the 50th anniversary of UN General Assembly Resolution 2065, the first referred to the question of the Malvinas Islands.
In 1965 with an overwhelming majority and not a single negative vote, the General Assembly approved the resolution which acknowledges the existence of a sovereignty dispute between Argentina and the United Kingdom and called on both sides to find a peaceful solution, through bilateral negotiations taking into account the interests of the Islands inhabitants.
According to the official release, since then Argentina has received the support from different regional and multilateral forums, OAS, Mercosur, Unasur, Celac, Ibero-American summit; G77 plus China and the South America.-Africa summit. And in accordance with the anniversary the representatives before UN from Paraguay and Ecuador sent notes on the date to Ban Ki-moon in the names of Mercosur and Celac, respectively.
The messages are in compliance with the mandate from both forums statements in which they requested UN secretary General, in his current good offices mission, entrusted by the General Assembly to assist Argentina and the UK to renew negotiations with the purpose of finding a peaceful and lasting solution to the sovereignty dispute over the Malvinas, South Georgia and South Sandwich islands and surrounding maritime spaces.
Further on it mentions that on December 2014 and July 2015, Mercosur presidents recalled the fiftieth anniversary of the 16 December 1965 Resolution 2065, renewed by successive resolutions from the General Assembly and the Special Decolonization Committee.
They expressed deep concern that fifty years have gone by since Resolution 2065 with no substantial advances in negotiations and it was agreed that the pro tempore presidency again addresses the UN Secretary General to request a renewal of efforts in the framework of the good offices mission entrusted on him, for the resumption of negotiations.
In a similar way in January 2015, the Celac III summit also addressed the UN Secretary General with the same request, calling for a resumption of negotiations and a report on the mission he was entrusted with. Likewise the fiftieth anniversary of the resolution was commemorated last September at the UN in New York with a declaration from the G77 plus China foreign ministers, and in Saudi Arabia during the III summit of Arab and South American countries' leaders last November in Riyadh.
Finally on the fiftieth anniversary of the UN General Assembly resolution 2065, the Argentine government commemorates this historic achievement of Argentine diplomacy, reaffirms its commitment to international law, the peaceful solution to the controversy, and multilateralism, and in the framework of dialogue calls on the UK to resume negotiations for the search of a solution to the sovereignty dispute over the Malvinas, South Georgia, South Sandwich Islands and adjacent maritime spaces, as has been requested by the international community over the last fifty years.