Argentina prepares to decree a "national security emergency" to combat drugs
Friday, December 18th 2015 - 08:45 UTC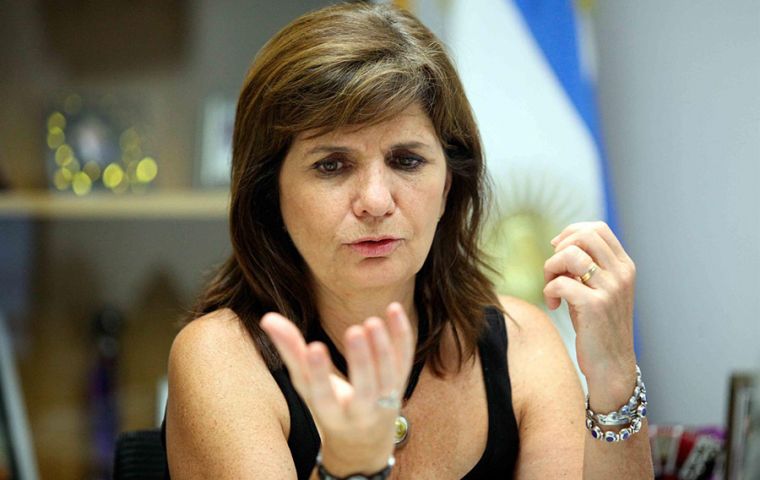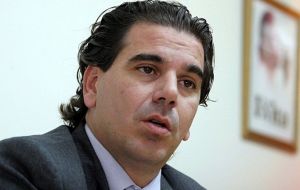 Argentina's Security minister Patricia Bullrich together with her provincial peers and security forces unanimously voted to decree a "national security emergency" with the purpose of combating the drugs trade and strengthening border areas.
The Thursday decision followed a meeting of the Home Security Council in which Bullrich said that the emergency, which must be decreed by President Mauricio Macri "will allow us to act with greater celerity in fundamental issues such as border controls and the drugs trade".
Besides the 21 political leaders, the meeting was also attended by Argentina's Federal Police chief; head of the Gendarmerie; commander of the Coast Guard; Airports Security police, Interpol and Sedronar, the office specifically responsible in combating narcotics.
"The council will be in standing session" said Gerardo Milman, chairman of the Home Security Council, who added that all the criminal stats will be concentrated in an only office, Police quality service and Citizens' satisfaction.
"We need to address security in the big cities differently from that in villages and small towns, but all that which has proved to be positive will be continued", said Bullrich who emphasized the positive feedback from public opinion, particularly regarding combating drugs and street crime.
Buenos Aires province Security chief, one of the hottest areas in metropolitan Buenos Aires, Cristian Ritondo said that the emergency "will allow us to reorganize and plan activities; strengthen Operational Areas and render the necessary tools to acquire equipment and logistics support for a more efficient law and order implementation".
However, "I have the full support from president Macri and governor Maria Eugenia Vidal, and all will be complied according to the rule of law. Under no circumstances will we allow excesses to be committed in the name of the emergency", concluded Ritondo.
Drugs have become a major challenge for Argentina closely related to ballooning crime stats, and the Catholic Church with its grass roots organization has been for years demanding action. Precisely on Thursday bishops visited the Casa Rosada for an end of the year formal meeting with president Macri, but according to Buenos Aires media the main issue was again the extent of the drugs trade particularly in the shanty towns or impoverished areas of large cities.