Brazil's new minister promises the same Levy targets, but fails to convince investors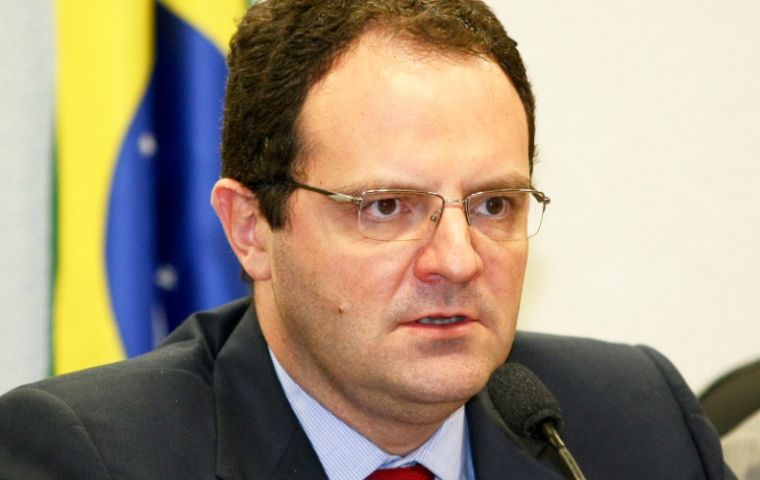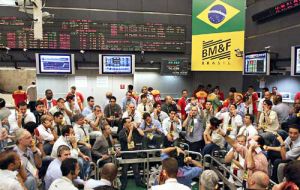 Brazil's new finance minister sought to reassure investors on Monday as he took the reins of the recession-hit economy, but the Sao Paulo stock market and the Brazilian real both fell. In his first full business day on the job, Finance Minister Nelson Barbosa held a teleconference with international investors, promising to practice the same fiscal discipline as his predecessor, Joaquim Levy.
"I want to underline that our economic policy is the same. Our focus remains on fiscal adjustment and reducing inflation," said former Planning minister and ally of embattled leftist President Dilma Rousseff.
Barbosa said he expected inflation to fall next year and promised measures to improve efficiency in the economy. "With an increase in productivity, companies can increase their profits without raising prices. The key is to increase productivity," he said
However the comments failed to reassure the markets, however: the Sao Paulo stock market fell 1.62%, and the Real currency broke through the barrier of four to the dollar for the first time in two and a half months, falling 1.44%.
The world's seventh-largest economy is in recession, facing runaway prices, budget woes and forecasts that its current recession will last two years. This has been exacerbated by a massive corruption scandal at state oil giant Petrobras and the opening of impeachment proceedings against Rousseff.
Levy, who took on the finance portfolio in November 2014, was supposed to be the pro-market savior whose steely budget cuts would get the government's books in order and the economy back on track. But he failed to convince Congress and achieve his goal of rebalancing the public finances in a poor country with a big welfare spending bill.
As the political and economic woes mounted, he found himself increasingly isolated in an administration more inclined to ramp up spending than cut it.
Barbosa vowed to convince Congress of the need of a primary surplus target of 0.5% of GDP next year. Levy had insisted on a target of 0.7% of GDP. Brazilian media reports cited disagreement with his colleagues over the goal as a reason for his departure. Brazil's fiscal deficit is estimated to have reached two digits percentage given the political uncertainty which reflects directly in the lack of confidence.
Another reason which sealed Levy's fate was after Standard & Poor's in September and then Fitch this month cut Brazil's credit rating to junk. One of his stated aims on taking the job was to avoid Brazil losing its investment grade status.
President Dilma Rousseff said that the country's needs to overhaul its regulatory framework and reform its tax system to become more competitive. Speaking at the assumption of Nelson Barbosa as her new finance minister in place of the departing Levy, Rousseff said the priorities of the new economic team will continue to be balancing the country's fiscal accounts and restoring growth.