Argentina displays software to detect and monitor jiggers in the South Atlantic
Wednesday, December 23rd 2015 - 08:20 UTC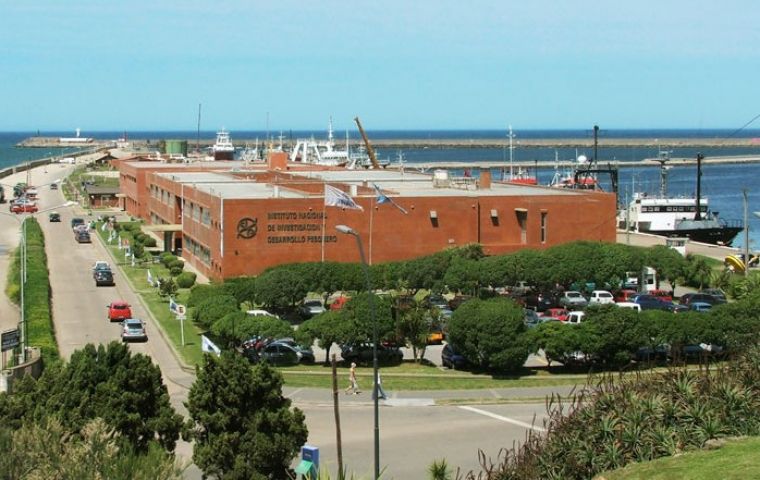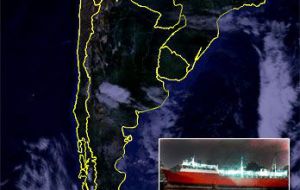 A specially designed software to help detect, monitor and identify jiggers operating in international waters in the South Atlantic was presented at a meeting organized by Argentina's National Fisheries Research and Development Institute, INIDEP together with the country's Space Research national commission, partners in the development.
Inidep was represented by Carlos Lastra and Ezequiel Cozzolino from the Remote Sensor Program which works with the Cephalopods' Fisheries program and described how the highly sensitive optic data collected can be used for identification of jiggers. According to Inidep, DMSP/OLS and NPP/VIIRS sensors operating from satellites provide the data while the software helps discharge the NPP/VIIRS DNB images through the Conae servers.
Apparently the program, developed by Inidep, is based on the night lights of the hundreds of jiggers operating in the South Atlantic, which enables a daily monitoring (from November to August) and a detailed distribution of the foreign jiggers in the squid fishery.
"At the meeting in Conae's main offices we displayed the development of the software in recent years, particularly referred to the use and processing of these images", said Cozzolino who revealed that since 2011/12 "we have been working with the night lights of the satellite images to detect and quantify the fishing fleets. With the first software, images were provided by Conae and with the second directly from NOAA".
The idea from now on is to begin receiving them directly through Conae since in Cordoba they have a land station which can discharge directly satellite data.
Likewise the jiggers' fleets "generally have a similar number of vessels, year after year, and what varies is the dynamics of the location of the fleet, which is specifically analyzed by the Cephalopods Program to help assess the resource".
During the squid season, data is processed on a daily basis and information is sent to the members of the Program on a weekly basis, with catch volume reports and the location of the jiggers detected by the software, added Cozzolino.
Inidep ends the report saying that the paper on the jiggers sensor and monitor scheme will soon be published in a Remote Sensors magazine of international repute. Likewise the institutions involved will be working closer both to benefit of fisheries and Argentina's Space and research program.