Rousseff off the hook until February: Supreme Court and Congress in recess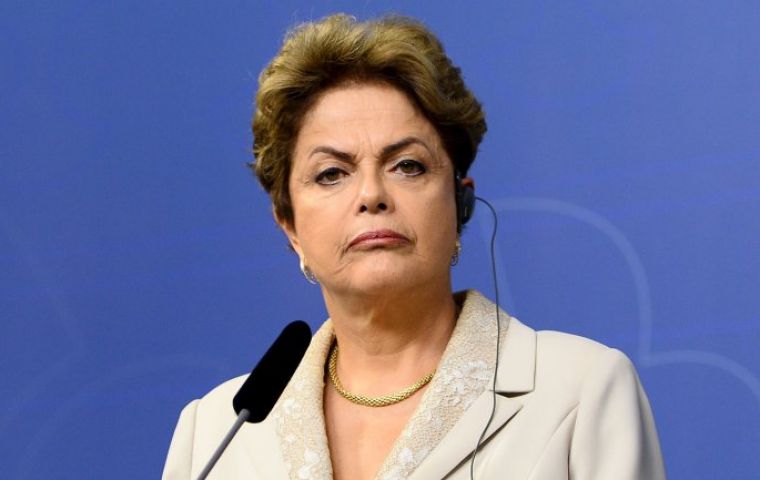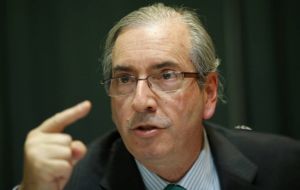 Brazilian President Dilma Rousseff said on Tuesday that her opponents' bid to impeach her has no legal basis since there are no charges against her. At the opening of a metro station in the northeastern city of Salvador, Rousseff said a country cannot resort to impeachment just because it does not like its president, and said Brazil should focus on restoring economic growth and creating jobs.
A ruling by Brazil's Supreme Court last week improved Rousseff's chances of surviving the impeachment process that has created political uncertainty and deepened a recession. Time is also running on the president's side since the Supreme Court entered into recess this week and Congress goes on vacation on Wednesday.
The impeachment process will resume when the entities are back to work in February.
The speaker of Brazil's Chamber of Deputies Eduardo Cunha said Monday that the impeachment process against President Dilma Rousseff will take place in 2016, as there are still some areas that need clarification.
Cunha made the announcement at a meeting with diverse leaders of the opposition. The groups plan on presenting a series of issues to Brazil's Supreme Federal Tribunal, over the rules established by the body for the impeachment process.
The Supreme Court ruled last Thursday that the impeachment process against Rousseff would have to start again, after Congress selected members of a special impeachment commission through secret vote.
The Justices said the vote should be open and not done through a secret ballot. The decision by the court is seen as a defeat for Cunha and a win for Rousseff.
In another positive sign for Rousseff, the Supreme Court also ruled that the Senate can review the grounds for impeachment, even if the lower house votes to impeach her, through a simple majority. Her opponents have argued that the Senate must automatically suspend the president and begin a trial that can last six months, should the lower house vote for impeachment.