Argentina begins round of negotiations on prices; unions demanding bonus to counter inflation
Thursday, December 24th 2015 - 10:34 UTC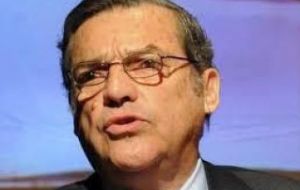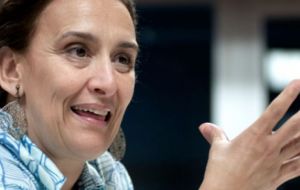 The Argentine government of president Mauricio Macri started a round of negotiations with big price setters as part of its bid to keep prices under control despite the recent devaluation of the peso. Domestic Trade Secretary Miguel Braun and Central Bank Governor Federico Sturzenegger met with the top representatives of the Argentine Chamber of Commerce (CAC) and representatives from medium-sized companies, who asked for cheap credit in exchange for the government's goal of keeping prices in check.
The meetings came as consultancy agencies issued more inflation estimates that suggest that prices are still moving up due to the much-anticipated devaluation seen last week, with some of them reporting that December inflation could reach 5% for the month, more than twice where it stood at in October.
CAC's president Carlos De La Vega told Braun that there was room for improved efficiency and productivity in the sector, but demanded that credit card companies should charge retailers less for their services. "They are taking a commission of 3% in Argentina whereas in the rest of the region the figure stands at 1.5%" De La Vega said.
Sturzenegger, meanwhile, was met with one central request: the continuation of cheap credit lines from the Central Bank to medium-sized companies, which pours billions of pesos at negative interest rates to the businesses that are granted access to them.
These first meetings with business leaders with influence in price formation are part of Mauricio Macri's economic cabinet's bet to control prices through a mix of reduced money printing and an agreement between companies and unions to limit both hikes and wage demands.
Vice-president Gabriela Michetti said that in January "the political, social and economic dialogue" between actors would begin with the goal of stopping hikes in the basic basket of goods.
Michetti said there is "no reason" for prices to continue rising as the value of the dollar was now under control and that the government would work to take care of the families' purchasing
Macri's administration was also scheduled to meet on Wednesday with leaders from the three factions of the CGT umbrella union. The conclave comes in a context of intense labor disputes and a day after thousands of protesters from unions and leftist parties took to the iconic Plaza de Mayo to demand an additional bonus to compensate for inflation.