Environmental groups blame massive deforestation for floods in Mercosur members
Tuesday, December 29th 2015 - 21:54 UTC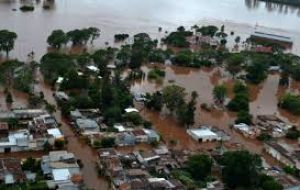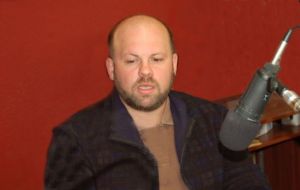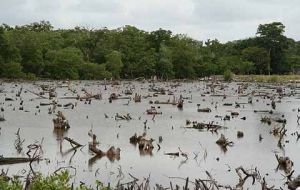 Deforestation is one of the main causes of the floods in South America that have left at least 160,000 people, 25,000 of them in Argentina alone, homeless, environmental groups said.
"Increasing rainfall and significant loss of forest cover in Argentina, Brazil and Paraguay, which are among the world's 10 countries with the most deforestation, have not allowed the natural absorption of water," Greenpace said in a statement.
"When we lose forests, we become more vulnerable to intense rains and risk major flooding," Hernan Giardini, coordinator of Greenpace Argentina's Forests Campaign, said.
Between 2007 and 2015, Entre Rios province, the region most affected by flooding, lost more than 85,000 hectares (209,800 acres) of native forest, the Argentine Environment and Sustainable Development Secretariat said.
Jorge Rulli, of the Reflexion Rural environmental group, also linked deforestation with increasing flooding and noted the impact of single-crop farming, which has been displacing cattle ranching in recent years.
Each cattle ranch "used to have a number of windmills and pumps for irrigation or drinking troughs, which would draw large quantities of water every day, keeping groundwater at the traditional level of 30 to 60 meters below the surface," Rulli said.
The heavy machinery used in growing soybeans, which have become the star in Argentine farming, "compact the soil, while pesticides kill the micro biota" that oxygenates the soil and, as a result "water does not sink in but rather circulates and accumulates," Rulli, an expert on sustainable development, wrote in the journal Anfibia.
The Argentine provinces of Entre Rios, Chaco, Corrientes, Formosa and Santa Fe have been affected by the flooding, which has killed at least five people.