Chile's ENAP moves into power generation in association with Japan's Mitsui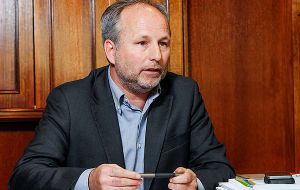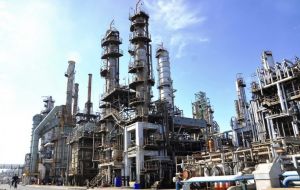 Chilean state oil company ENAP announced the signing of an agreement with Japan's Mitsui & Co. for the development of two power generation projects with combined installed capacity of nearly 1,300 MW.
Mitsui will be ENAP's partner in two combined-cycle gas turbine power projects: Luz Minera, in the northern port city of Mejillones; and Nueva ERA, in the central city of Concon, the company said in a statement.
ENAP and its new partner will include those projects in their power generation portfolio when they compete for contracts to supply electricity to tariff-regulated customers between 2016 and 2018.
Luz Minera and Nueva ERA will have installed capacity of 760 megawatts and 510 megawatts, respectively, while the total combined investment outlay for the two projects is expected to be nearly $1.3 billion, the statement said.
Mitsui beat out 15 other consortiums that also presented their technical and financial pre-qualification criteria.
"We have accomplished an ambitious goal. Through a serious and rigorous process we have selected as ENAP's partner a company with vast experience and financial strength, to become a relevant new player in the electricity sector, to enhance market competition and to keep on fulfilling our strategic role in the energy development of Chile," ENAP CEO Marcelo Tokman said.
"This is a significant agreement for us. We are taking our first step in Chile to make headway in power generation and contribute to ENAP's and the country's development," Yoshiaki Mukai, the president of Mitsui Chile, said.
Before the partnership can take effect, a law must be passed that clears the way for ENAP to enter the power generation market. ENAP is a leading, vertically integrated company that is fully state-owned and active in the production, refining and sales of hydrocarbons and their derivatives. Mitsui & Co. is one of the most diversified and comprehensive trading, investment and service enterprises in the world, with 141 offices in 66 countries.