Macri's Argentina forecasted to grow 0.7% this year and rebound to 1.9% in 2017
Friday, January 8th 2016 - 18:13 UTC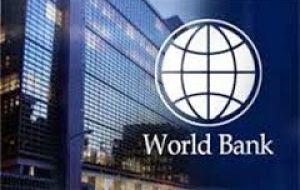 The World Bank lowered its forecast for Argentine growth for the next two years, noting it expected the economy to see a large rebound in 2018 thanks to the monetary and fiscal policies implemented by President Mauricio Macri's administration.
The negative forecast is shared by most of the Latin American countries, as commodity-dependent countries such as Brazil and Venezuela are expected to drag down the entire region.
Argentina will grow 0.7% this year, instead of the 1.8% previously expected, and 1.9% in 2017, also 1.1 percentage points lower than the previous report. The country would then see a three-point growth in 2018, the World Bank said.
"The new government in Argentina is expected to implement monetary and fiscal tightening in 2016, pushing a rebound in growth to 2017, as investment slowly strengthens on renewed investor confidence and leads the recovery," the report estimates.
The World Bank highlighted that Argentina saw an activity rebound of 1.7% last year but said the increase wasn't "sustainable" as it was partly due to a surge in pre-election public spending. The report mentioned the accumulated drop of Argentina's exports as well as the "very high" inflation rate.
Output in Latin America and the Caribbean will be flat this year, down from a 2.1% growth forecast last June, according to the World Bank. That's due to a weaker outlook for South America, particularly Brazil and Venezuela. South America is forecast to contract 1.1% in 2016, versus the 1.7% growth the World Bank expected in mid-2015.
Brazil's economy will contract 2.5% this year, versus the World Bank's prior forecast for a 1.1% expansion. Venezuela will shrink 4.8% down from the previous forecast for a 1%. They will emerge from recession in 2017 and 2018, respectively.
"A protracted slowdown in one or both of these economies could have negative spillovers across the region," the report said.
Growth in Mexico, Central America and the Caribbean will offset Latin America's decline this year. Their outlook is brighter due to closer economic ties to the firming US market, the report said. Mexican exporters will also benefit from a weaker peso and reforms, including those that last year helped boost non-oil revenues to offset crude's decline. Mexico will grow 2.8% in 2016.
The World Bank also cut its global economic growth forecast for 2016, saying the weak performance of major emerging market economies will tamp activity overall, as will anemic showings from developed countries such as the United States.
Global growth should accelerate to 2.9% this year from 2.4% in 2015, the bank said, but that still represents a downgrade from its June forecast for 3.3% growth.