Platini drops out of FIFA presidential race; Infantino and Ebrahim Al Khalifa, leading candidates
Saturday, January 9th 2016 - 07:34 UTC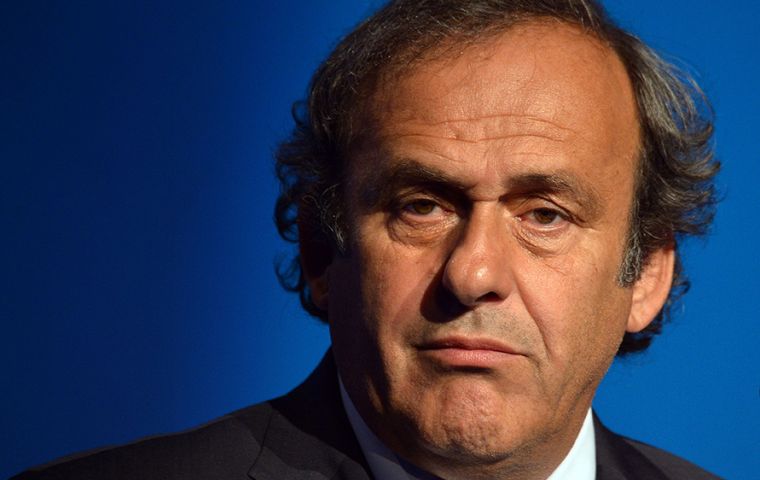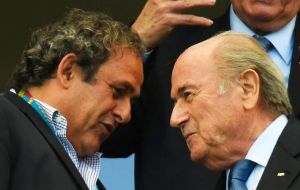 Suspended UEFA chief Michel Platini has withdrawn from the FIFA presidential race as he fights to clear his name following an eight-year ban. Platini was banned by FIFA's ethics judge in December over a "disloyal" $2 million payment he received from Sepp Blatter in 2011. It virtually ended his dreams of succeeding Blatter at the helm of FIFA in the Feb. 26 election.
While the 60-year-old said he was withdrawing from the race to replace Blatter, Platini was not one of the five presidential candidates shortlisted for the election following integrity checks by the FIFA electoral committee. His candidacy was dependent on successfully appealing the ban and then passing a check.
The former France international did not have time on his side. FIFA's appeal committee will rule on his case and is likely to uphold the ban. He must then appeal to the Court of Arbitration for Sport. The legal process is expected to run past the February election date.
The banned head of European football's governing body confirmed his FIFA presidential ambitions were in tatters in interviews with French sports daily L'Equipe.
"The timing is not good for me. I don't have the means to fight on equal terms with the other candidates. I have not been given the chance to play the game. Bye, bye FIFA. Bye, bye FIFA presidency," he admitted.
"I'm taking this philosophically, let's wait and see what happens. But injustice is revolting me and I'm trying to fight it."
On Dec. 21, Platini and Blatter were were both handed eight-year bans over the $2 million payment executed in 2011 by FIFA, signed off by Blatter, for Platini's advisory work between 1998 and 2002.
World football's most powerful men were cleared of corruption and bribery charges but FIFA's ethics judge Hans-Joachim Eckert ruled they had breached four ethics rules including conflict of interest.
When he expressed interest in the FIFA presidency a few months ago after ducking a chance to take on Blatter in the 2015 election, Platini was considered the early favourite. On Thursday, he claimed that he received around 100 letters of support from the 209 FIFA federations who will cast their vote on Feb. 26 and dozens more pledges when he announced his FIFA intentions.
Now he is definitely out, a significant portion of European federations may throw their support behind UEFA general secretary Gianni Infantino.
But Sheikh Salman Bin Ebrahim Al Khalifa remains the frontrunner to succeed Blatter. His lock on Asian support and the support of FIFA ExCo member Sheikh Ahmad, considered a powerbroker in the election race, should also help secure backing in other regions including – critically – Africa which has 53 votes.
Prince Ali Bin Al Hussein, Jerome Champagne and Tokyo Sexwale are the other contenders.