Criminal charges against mining companies involved in major waste spill in Brazil
Friday, January 15th 2016 - 12:24 UTC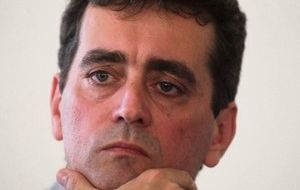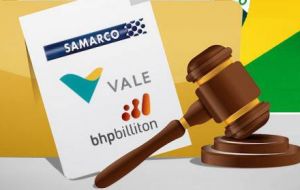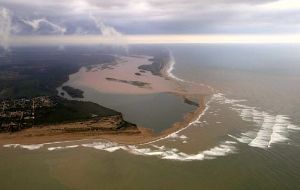 Police in Brazil said Thursday they have brought criminal charges against two mining companies and seven executives over a mine waste spill that buried a village and killed 17 people.Federal police accuse Brazilian iron ore giant Vale, mine operator Samarco and company officials including Samarco's chief executive, Ricardo Vescovi, of violating Brazil's environmental crimes law in connection with the disastrous November 5 collapse of a waste reservoir.
The law provides for prison sentences of up to five years for environmental contamination that "causes or may cause damage to human health or cause the death of animals or significant destruction of plant life."
Samarco, which runs the mine, is a joint venture between Vale and Australia's BHP Billiton, the world's largest mining firm. All three companies have been under fire since the dam burst at the waste reservoir, which unleashed a torrent of muddy water that virtually wiped out the village of Bento Rodrigues and polluted water supplies across a large swath of southeastern Brazil.
In addition to the 17 killed, two people are still missing.
The contaminated water and mud traveled down the Doce river into the Atlantic Ocean, killing thousands of animals and devastating large swaths of protected tropical rainforest.
Police also brought charges against the security chief charged with monitoring the dams and the engineer who inspected them in 2015. Vale said it was "surprised" by the charges.
"The federal police's assumptions about Vale's supposed responsibility are based on premises that do not have an actual causal connection with the accident," it said in a statement. Samarco likewise said the cause of the disaster was still unclear.
The Brazilian government is suing Samarco and its owners for US$5.2 billion to pay damages to victims and clean up the river basin.