One year on death of Argentine special prosecutor remains in controversy and unsolved
Monday, January 18th 2016 - 09:32 UTC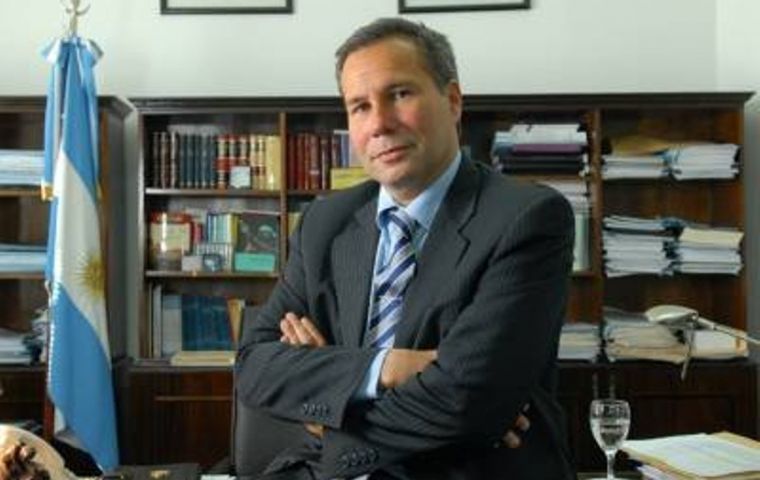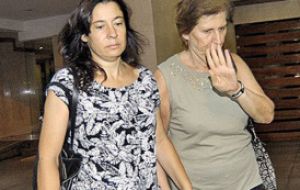 The mother of Argentine special prosecutor Alberto Nisman broke her silence and made it clear she did not believe her son had committed suicide. "He was killed," Sara Garfunkel said in an interview with the Jewish News Agency (AJN) published on Saturday.
Nisman was the special prosecutor investigating the 1994 bomb attack against the AMIA organization of the Jewish community in Buenos Aires which killed 85 and injured 300, the worst terrorist attack in Argentina. Leads indicate that Iranian intelligence was behind the attacks which allegedly was executed by Hezbollah.
Because the case remained unsolved despite successive investigations a special prosecutor was named nine years later fully dedicated to the task with ample government resources.
Nisman's mother was the first to arrive at the apartment where her son was found in pool of blood on January 18 last year. Garfunkel said that if her son had shot himself it did not make sense why the gun was found under his shoulder.
Garfunkel's daughter, Sandra Nisman, sought to be more prudent than her mother. "I want to know some day how he died: if he made that decision or if he was forced, I want to know what happened to my brother."
Garfunkel is a separate plaintiff from her former daughter-in-law, San Isidro Federal Judge Sandra Arroyo Salgado, in the investigation into Nisman's death. In line with Arroyo Salgado's lawyers, Pablo Lanusse — who represents Garfukel — requested that the case be sent to a federal court so that it can be investigated as a homicide.
Garfunkel said that when she arrived to the apartment that day, she found everything as she had seen it two days earlier, when she visited her son."I always wonder what would have happened if I had stayed with him," Garfunkel said.
Contradicting claims of Arroyo Salgado's lawyers that Nisman's body was moved when the Swiss Medical first responders left, Garfunkel argued: "Nobody entered the apartment until the prosecutor arrived."
Last month, Judge Fabiana Palmaghini decided to take over the case. "It was surprising that she accepted after a year. She did not want to accept throughout the year, when she was requested," Garfukel added.
The two women — who are being investigated by a federal court for reportedly being involved in a money-laundering scheme — said they were aware of the investigation that Nisman was conducting against former president Cristina Fernández.
According to Garfunkel, Nisman told them that he was going to file his criminal complaint in February.
"On December 31 — during New Year's Eve — we talked and he said, 'when I return from the trip (he was coming back on January 24 last year), I am going to file this complaint.' He said it was against the president," Sandra Nisman affirmed.
Investigators have yet to determine why Nisman decided to interrupt his trip and leave his 15-year-old daughter in Spain to return to the country to file a writ that was not going to be analyzed by the courts during the summer recess.