Infantino secures backing from several European federations for his FIFA presidency bid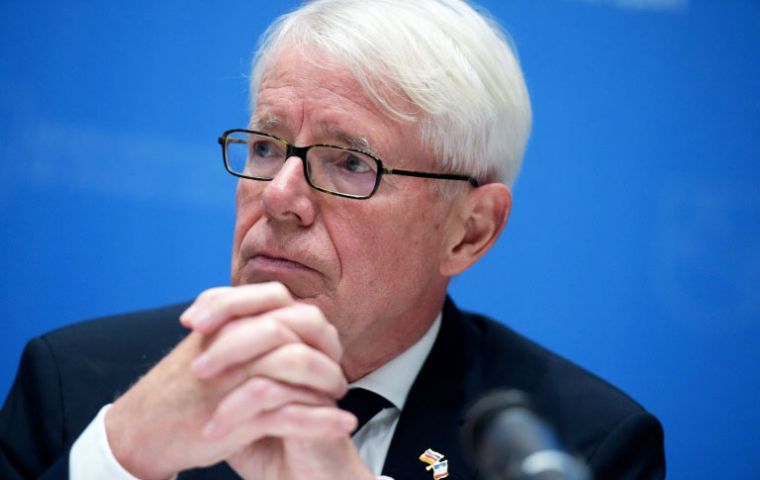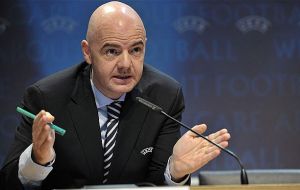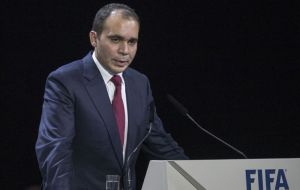 Gianni Infantino has secured the backing of the German and Icelandic FAs and could end the week with significant support from Europe's 53 federations after meetings in Nyon. The Iceland FA confirmed support on Thursday, with Infantino tweeting "Many thanks to the Football Association of Iceland for the support. Together we can take FIFA forward!"
German FA leader Reinhard Rauball said on Wednesday that the UEFA general secretary from Switzerland was the best-equipped candidate to replace Sepp Blatter in the Feb. 26 election.
"With his reputation and experience he meets the necessary conditions for structural changes and to take on the challenges ahead," he was quoted by Reuters.
Infantino is expecting more good news later this week. He chairs a meeting of the UEFA ExCo Thursday and meets all European national associations on Friday, many of whom are likely to endorse his FIFA bid to protect Europe's interests in the global game.
At the UEFA ExCo, a discussion on the FIFA presidential election is scheduled.
FIFA ExCo official and Asian football boss Sheikh Salman bin Ebrahim al-Khalifa is touted as the front-runner in the FIFA race. Prince Ali, Jerome Champagne and Tokyo Sexwale are the other contenders.
Portuguese FA president Fernando Gomes praised Infantino's manifesto launched on Tuesday and restated the federation's backing for him. He first announced Portugal's support in October when Infantino reluctantly entered the race following Michel Platini's provisional ban; the UEFA president was later banned for eight years.
Gomes hopes other UEFA federations throw their support behind Infantino.
"This manifesto clearly shows that the vision of Gianni Infantino is the FIFA world football needs to start a new era of dynamism and transparency," he was quoted.
FIFA's 209 member federations will cast their votes in the February ballot.
Prince Ali's campaign was given a lift when the Iraqi Football Association got behind his bid on Wednesday. It followed meetings in Amman, Jordan between Prince Ali, Iraq's sports minister and the country's football federation president Abdul Khaliq Masood.
Masood said: "We have decided that Iraq's vote will go to Prince Ali because Prince Ali has always supported the development of football in Iraq, Jordan and our region."
Over the past 15 years Iraqi teams have used Jordan as an exit point and used their neighboring country as a venue for international fixtures. Discussions also focused on efforts to lift the ban on Iraq hosting international matches.
Prince Ali was back in his home city after campaigning in Africa and the Caribbean. His campaign team said "he picked up private commitments of support from several other nations".