Zika virus epidemic spreads in the region; women advised to delay pregnancy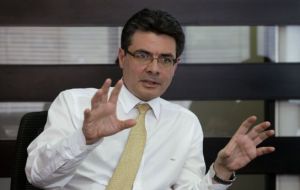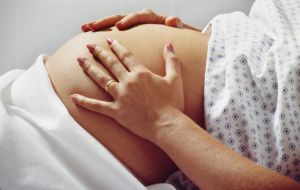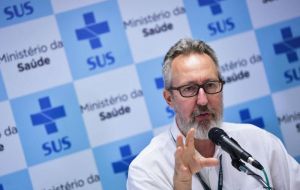 The mosquito-borne Zika virus has already infected more than 13,500 people in Colombia and could hit as many as 700,000, the health minister said on Wednesday. According to Pan-American Health Organization figures, the country is second only to Brazil in infection rates, health minister Alejandro Gaviria told journalists.
"We expect an expansion similar to what we had with the chikungunya virus last year, to finish with between 600,000 to 700,000 cases," Gaviria said.
The US Center for Disease Control and Prevention last week warned pregnant women to avoid travel to 14 countries, including Colombia, and territories in the Caribbean and Latin America affected by the virus.
Some 560 pregnant women are among those infected in Colombia, the minister said. Senator and doctor Jorge Iván Ospina of the Green Coalition Party told local media that the first case of a newborn suffering microcephaly, a congenital defect caused by zika, had been registered in the country.
The government is advising Colombian women to delay becoming pregnant for six to eight months in a bid to avoid potential infection.
In Brazil, the suspected number of cases of microcephaly continues to rise, reaching 3,893 since authorities began investigating the surge in October, Health Ministry officials said on Wednesday.
Claudio Maierovitch, who heads the Brazilian ministry's transmissible disease department, said officials are learning quickly about microcephaly and Zika, but much still remains unknown.
Maierovitch said Brazil was working to ramp up its capacity to test for the Zika virus. Officials hope local labs will soon be able to process 20,000 Zika tests per month, compared with the current 1,000. Brazil has also invested in developing a vaccine against the illness, though Maierovitch said development would likely take three to five years.
Apart from Colombia and Brazil, the following countries have also registered cases of this illness: Paraguay, Venezuela, Ecuador, Bolivia, Mexico, El Salvador, Panama, Guatemala, Honduras as well as other nations in the Caribbean such as Barbados, French Guiana, Guyana, Haiti, Martinique, Saint Martin and Suriname. No cases have been reported yet in Argentina or Uruguay.
For the moment, the best way to prevent transmission is by doing away with stagnant water where the insects breed, using repellent and wearing covering clothing, he said.
Infants with microcephaly have smaller than normal heads and their brains do not develop properly. Many fetuses with the condition are miscarried, and many others die during birth or shortly after. Those who survive tend to suffer from developmental and health problems.