Macri's support in his first two months in office soars to 65%
Saturday, January 23rd 2016 - 08:51 UTC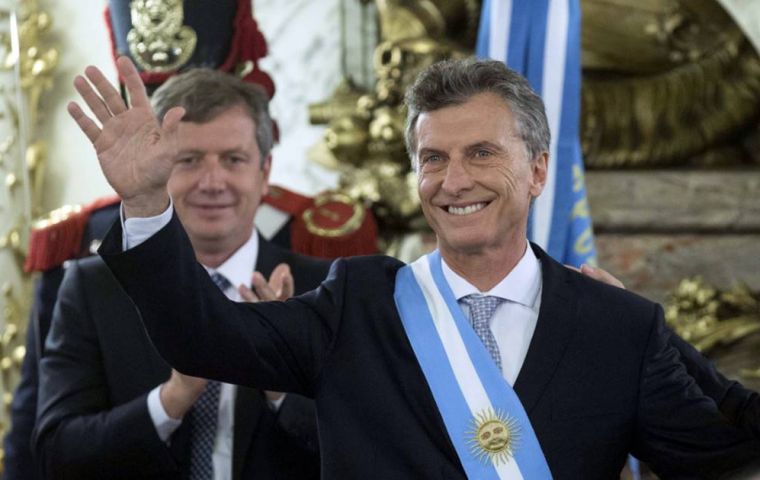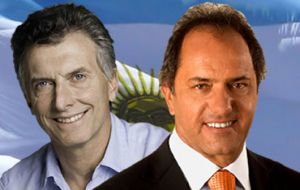 Argentine President Mauricio Macri's popularity is at about 65% two months after he narrowly won office and carried out a raft of fiscal and financial measures, including a controlled currency devaluation as part of his plan to revive Latin America's third largest economy, two polls showed.
Macri, a business friendly president, had a popularity rating of 64% in one poll by the Poliarquia consultancy published on Friday and 67% in the latest survey from pollster Isonomia.
His tight election victory on Nov. 22 ended more than a decade of populist rule and Macri has promised to overhaul interventionist policies that upset investors, the country's farmers and distorted the economy.
His first major step after taking office on Dec. 10 was to float Argentina's peso currency. That triggered a 28% devaluation, but the polls released on Friday show Macri has won over many Argentines in his first weeks as president.
He could face pressure from opposition lawmakers in March when Congress returns from holidays and a round of wage talks is set to begin with powerful public workers' unions. His coalition can handle a fragile majority in the Lower House but in the Senate has a clear minority.
Macri will need Congress' support to settle a politically fraught lawsuit with a group of New York hedge funds over defaulted debt. Wage negotiations will be closely watched as Macri tries to bring inflation, which stands at around 25%, under control.
Macri has so far defied critics who said a sharp devaluation of the peso, now at 13.7 to the dollar, would be disastrous. His government says the economy will grow between 0.5 and 1% this year, before accelerating to around 4.5% annually between 2017 and 2019.