"Antiquated and muddled", Corbyn's views on BOTs says Gibraltar's opposition leader
Wednesday, January 27th 2016 - 07:16 UTC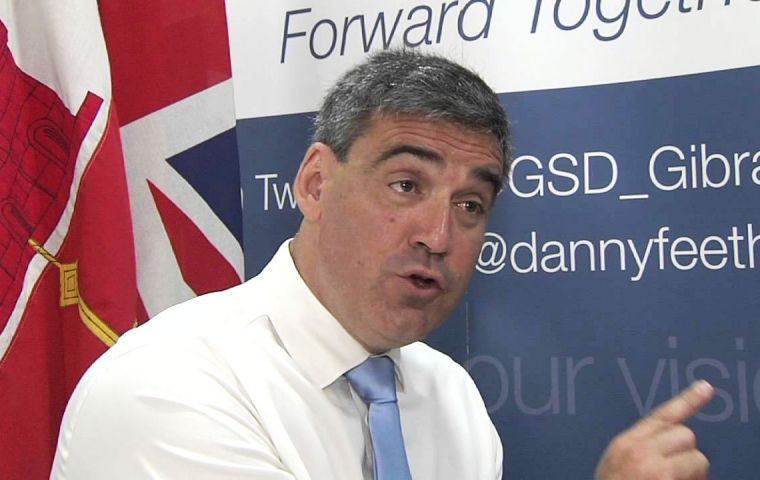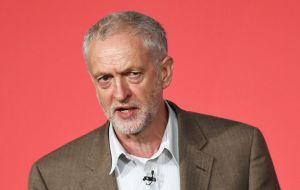 The Leader of Gibraltar's Opposition has described UK Labour Party Leader Jeremy Corbyn's views on overseas territories as 'antiquated and muddled'.
Daniel Feetham has written to Mr. Corbyn following his comments on the Andrew Marr BBC show, arguing that while his remarks did not refer to Gibraltar, since they were directed to the Falkland Islands, "it does have implications for us as it probably reflects his thinking on Gibraltar too".
The GSD leader says Mr. Corbyn takes no account of the fact that the people in these territories feel as British as anyone in the United Kingdom and that the United Kingdom has a responsibility to respect their wishes.
Mr Feetham says here is only one principle that matters in these cases and that is the principle of self-determination, and as a democrat Mr. Corbyn would do well to remember the commitments provided to Gibraltar by successive UK Governments.
In his controversial comments, Jeremy Corbyn stated it was 'ridiculous' to continue the dispute with Argentina over Falklands' sovereignty, and demanded a 'sensible dialogue' over the Islands future.
"There has to be a discussion about how we can bring about some reasonable accommodation with Argentina. It seems to me ridiculous that in the 21st Century we could get into some enormous conflict with Argentina about the Islands just off it".
As to the Falkland Islanders, Corbyn told Marr that: "They've got the right to stay where they are, they have got a right to decide on their own future and that will be part of it", but then asked if Islanders should have a right to veto, he added "let's have that discussion and let's not say agendas in advance."