Brazil expected to announce massive injection of loans to revive the economy
Thursday, January 28th 2016 - 06:49 UTC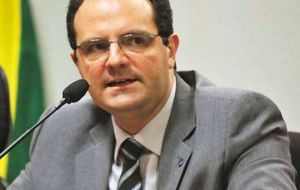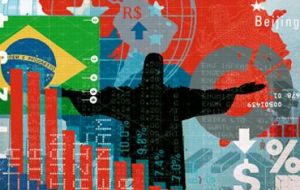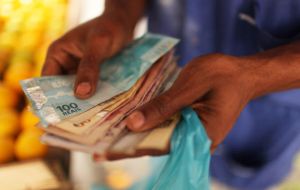 Brazil's Finance Minister Nelson Barbosa is expected to announce as much as 60bn Reais (US$15bn) in loans as the government seeks to revive growth amid the worst economic downturn in over a century.
Barbosa will make the announcement with President Dilma Rousseff as she presides over a meeting of the Council for Economic Development, said a person familiar with the discussions. Even as he unveils the credit plan, Barbosa will also reaffirm a commitment to fiscal adjustment, the person added, asking not to be named because the speech is not public yet.
Brazil is fighting a two-front battle against double-digit inflation and what economists forecast will be the worst recession since 1901. Fiscal consolidation efforts initiated by Barbosa's predecessor, Joaquim Levy, to address a record budget gap led the government last year to scale back on credit subsidies.
In 2016, as Brazil's recession deepens and Rousseff braces for impeachment proceedings in congress, the government may be more willing to reverse some of Levy's austerity measures.
Earlier on Tuesday, Deputy Labor Minister Claudio Puty said credit lines for small companies and for the purchase of construction goods and home renovation are among steps being considered. The government also discussed using a workers social security fund known as FGTS as collateral against personal loans for consumers with lower interest rates, Puty said.