Petrobras scandal leads to real estate transactions investigation
Thursday, January 28th 2016 - 07:14 UTC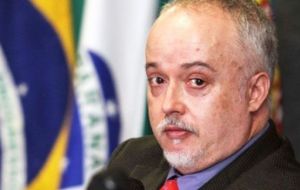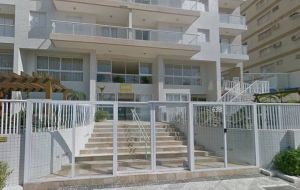 Brazilian police and prosecutors said Wednesday that as part of their investigation into a massive corruption scheme centered on Petrobras they were looking into whether some of the money diverted from the state-controlled oil company was laundered through real-estate transactions coordinated by a Panamanian-based law firm.
Investigators said they were probing the alleged role of Panama City-based Mossack Fonseca, which also operates in 40 other countries and is suspected of assisting several of those implicated in the Petrobras scandal with opening "offshore" companies in that Central American nation.
"The investigation points to money laundering and asset-concealment transactions via real-estate businesses," prosecutor Carlos Fernando Dos Santos Lima said at a press conference.
Evidence obtained thus far indicates that "Mossack Fonseca is a big money launderer," Dos Santos said, adding that Brazil's federal Attorney General's Office has asked police in other countries for their cooperation, without mentioning which ones.
One focus of the investigation is a building in the seaside resort city of Guaruja, Sao Paulo state, that a labor cooperative linked to the ruling Workers Party, or PT, built and in which Mossack Fonseca has a three-story apartment.
In 2009, amid the global recession, the cooperative sold that property to construction group OAS - one of the Petrobras suppliers accused of forming a cartel to overcharge the oil company for contracts - and several PT leaders acquired apartments in that building.
One of those individuals was former party treasurer Joao Vaccari Neto, who was sentenced to 15 years in prison for his role in the Petrobras-centered corruption scheme.
Another of the apartments at the Condomino Solaris building had been reserved by the family of Brazilian ex-President Luiz Inacio Lula da Silva, the PT's founder and the political mentor of current head of state Dilma Rousseff.
The Petrobras scandal involves allegations that large construction and engineering companies, including Odebrecht Engenharia e Construcao, Construtora Andrade Gutierrez and Grupo OAS, overcharged the oil giant for contracts, splitting the extra money with corrupt Petrobras officials while setting aside some of the loot to pay off politicians who provided cover for the graft.
Some 50 politicians, including the leaders of both houses of Brazil's Congress, have been implicated in the wide-ranging judicial proceedings. Numerous convictions have already been handed down, with senior construction company officials also among those sentenced to prison or house arrest.
Rousseff, a former Petrobras chair who succeeded Lula as president in 2011, has not been implicated in the corruption.