Brazil unveils US$ 20bn credit plan to revive economy; 'raid' on workers' pension funds
Friday, January 29th 2016 - 04:31 UTC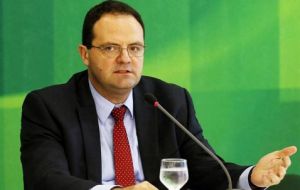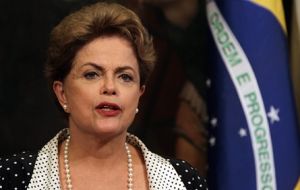 Brazil will release 83 billion reais (US$20.4 billion) in new credit from state-run banks for farmers, builders and other businesses suffering in a shrinking economy, resuming stimulus efforts it had largely eschewed in last year's austerity drive.
Finance Minister Nelson Barbosa told reporters on Thursday the new credit measures were aimed at helping companies ride out a recession that is expected to be Brazil's worst in a century.
"There is plenty of demand for these resources," Barbosa told reporters. "This credit comes at no cost to the Treasury. These are resources those banks already have at hand."
Yet the latest stimulus measures have raised fears among investors that President Dilma Rousseff is returning to the loose fiscal policies of her first term, which eroded Brazil's public accounts and cost the country its investment-grade rating.
Rousseff said more credit from state banks would not undermine efforts to curb government spending and bring down the annual rate of inflation that exceeded 10% last year.
Still, the availability of credit may not be enough to boost capital spending in Brazil, where companies have slashed investment for nine straight quarters as demand craters and a political crisis batters business confidence.
The government plans to tap at least 32 billion reais from the workers' pension fund known as FGTS, with 10 billion reais going to housing and another 22 billion reais for infrastructure projects, according to Barbosa. Plans also include 15 billion reais for financing capital goods, 10 billion reais for rural credit programs and 5 billion reais for companies' working capital.