Petrobras corruption uncovers beach-side apartments used as bribes and money laundering
Friday, January 29th 2016 - 03:58 UTC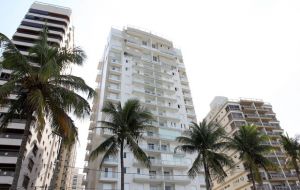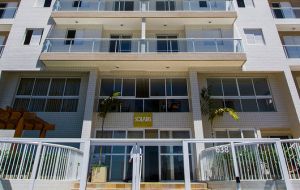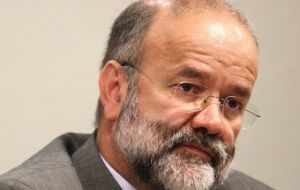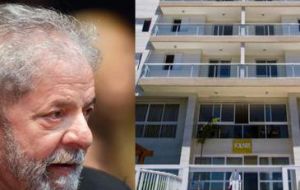 Beach-side apartments in Brazil may have been used as bribes and to launder money for members of the ruling Workers' Party (PT), police and prosecutors said as they carried out six arrests and executed 15 search warrants in four cities.
In the latest phase of Brazil's widening, largest-ever corruption probe, investigators said they are looking into whether construction firm OAS SA used apartments in the Solaris complex in Guaruja as bribes in a corruption scheme involving state-run oil firm Petrobras.
Dozens of executives and politicians have already been arrested or are under investigation on suspicion of overcharging Petrobras and using part of the proceeds to bribe Brazilian politicians, including members of President Dilma Rousseff's ruling coalition.
The apartments were held in the name of front companies, such as Murray Holdings LLC, registered by Panama-based Mossack Group, prosecutors said at a press conference, adding Mossack has previously helped hide the proceeds of criminal activity offshore.
"There is real evidence of money-laundering. We are looking principally at this time at the Vaccari family," said prosecutor Carlos Fernando dos Santos Lima, referring to João Vaccari Neto, the now-incarcerated former treasurer of the PT and former head of Bancoop. Vaccari has been convicted and sentenced to just over 15 years in jail for criminal activity.
Brazil's newspapers were dominated by the raids and many focused on concerns that the scandal may implicate former president and PT stalwart Lula da Silva and members of his family.
Local newspaper O Globo said Lula also had an apartment held under another name in the complex, which unconfirmed reports suggested was the former president's wife Lima did not confirm this.
"If there was an apartment that was in his name... or someone in his family, we will investigate it like any other," Lima said.
Lula wasn't the focus of the police probe, said a government official. Police emphasized that all the apartments in the buildings were under investigation.
The probe puts the spotlight back on the PT and the so-called "Car Wash" scandal that has rattled Brazil's business and political elites with the arrest of top executives and legislators, including the government's former leader in the Senate, Delcidio Amaral.
Rousseff has been struggling to regain political momentum amid the worst recession in decades and a pending impeachment process in the Lower House of Congress.
Around 80 police were involved in the latest raids yesterday, called "Triple X" after the triplex apartments in the Solaris building. They were collecting evidence relating to alleged crimes including corruption, fraud, money-laundering and illegal foreign-currency market offences.
According to investigators, OAS is believed to have been responsible for providing a huge volume of allegedly illegal services, even after it had become the subject of other investigations.
"Today's raids can open numerous other cases within the Lava-Jato and beyond," said the delegate of the Federal Police Igor Romário de Paula, indicating that there may be other politicians who were among Mossack Group customers.
Mossack Group operates in 40 other countries and is suspected of assisting several of those implicated in the Petrobras scandal with opening "offshore" companies in Panama.