Kirchnerite opposition splits; Macri now has the main block in the Lower House
Thursday, February 4th 2016 - 07:21 UTC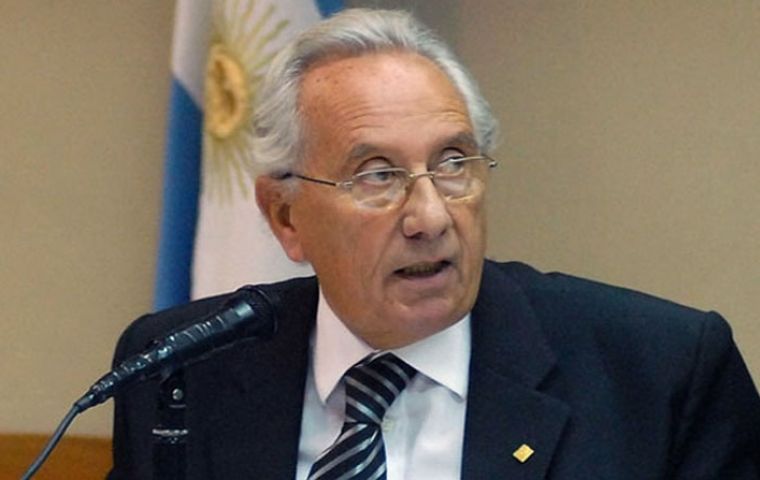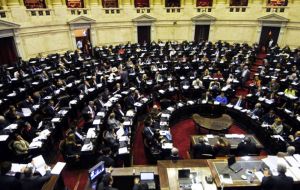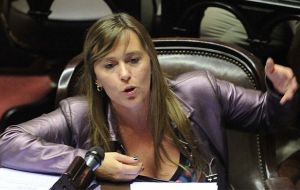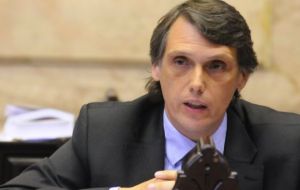 Argentina's main opposition party suffered a split on Wednesday after an estimated fifteen of its lawmakers quit, party leaders admitted, handing a boost to newly-elected President Mauricio Macri's hopes of pushing his legislative agenda through Congress. In effect, Macri's political alliance in the Lower House becomes the majority grouping.
The rupture within former President Cristina Fernandez's Front for Victory (FPV) party was confirmed by party chiefs after a day-long meeting in Buenos Aires. The divide laid bare the internal battle over how to recover from November's election defeat, but also the practical issue of ensuring federal funds for the provinces the lawmakers represent in Congress.
Hector Recalde, leader of the FPV in the lower house, told reporters "more or less a dozen" legislators had left the party. That would leave it with 83 seats in the 257 seat chamber, meaning Macri's "Let's Change" alliance, which includes his PRO party, the Radical Party and several independents, is set to become the largest minority block in Congress.
Emerging from the meeting, some FPV party faithful struggled to contain their annoyance.
"This is bad news for the Argentine people," said FPV lawmaker Juliana Di Tullio. "I don't know what they represent anymore, but of course they spoke to the PRO."
The split means that Macri now no longer needs to negotiate with the FPV to secure a majority in Congress's lower house. Instead he can approach lawmakers allied to defeated presidential candidate Sergio Massa as well as the new block of dissident Peronists, "Justicialista Block", who analysts expect will remain in opposition.
Both groups are viewed as more moderate than the Fernandez loyalists inside the FPV. Massa accompanied Macri to the World Economic Forum in Davos where the pair put on a united front before multinational chief executives.
The shift in Congress could prove key when it returns from recess in March. Perhaps Macri's biggest challenge this year will be securing Congressional approval for any eventual deal with U.S. creditors suing the country over unpaid debt.
The new group is commanded by a Kirchnerite former head of Argentina's Social Security Administration, ANSES, Diego Bossio. Lawmaker Pablo Kosiner, one of the 'dissidents' confirmed the split and support for provincial governors.
"We will work in accordance with the governors," Kosiner said adding they aim at "installing an agenda" of different issues linked to the "needs of the people around the country," such as the refund of the 15% of the revenue sharing to the provinces, the reduction of the VAT tax for vulnerable sectors, taking pensions to 82% of equal active salary and the free transport tickets for students.
Rupture also underlines internal rifts within the FPV, the main Peronist party, over how to rebuild power after the shell-shock of November's presidential election defeat.