Toxic algae bloom in south Chile threatening salmon farms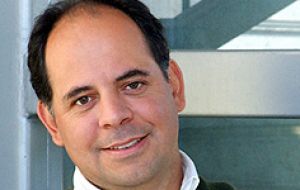 Chilean aquaculture company Multiexports Food reported that due to the harmful algal bloom (HAB) recorded in various areas of the southern Regions X and XI of Chile, their production centers of Huyar and Lligua have suffered "significant fish mortality," which has not been quantified yet.
In a communication sent to the Superintendence of Securities and Insurance (SVS), the salmon company related this phenomenon to the "unusual and extreme weather and oceanographic conditions that have affected these regions in recent days."
In both centers, located near Quinchao Island, Chiloe Island area (Region X), the company had a total of 1.85 million Atlantic salmon that are now in the fifth and sixth months of production and weigh approximately 1kg in average each.
Multiexport Foods CEO, Andres Lyon Labbe, reported that in three production centers the company has in Region XI, "that there has been less significant mortality due to the harmful algae bloom". In one of these centers, the company decided to start harvesting to reduce risk, because the fish have reached commercial size.
According to the executive, at this time the algae bloom condition is showing "a significant decrease in size and strength, tending to normalize its growing conditions."
In addition, he said they have rapidly implemented contingency and mitigation plans defined for such events, together with ongoing monitoring of phytoplankton conditions in all farms.
Multiexport currently operates 30 salmon breeding and cultivation centers. Huyar center is part of Multiexport Pacific Farms subsidiary and the remaining ones belong to Salmones Multiexport subsidiary.
The company's manager told the SVS they would complement the information on the impact of the HAB event once they have finished the tasks removing dead specimen and determined the final stock of live fish in the affected centers.