London's position on Falklands 'unchanged', says UK ambassador in Spain
Wednesday, February 10th 2016 - 07:08 UTC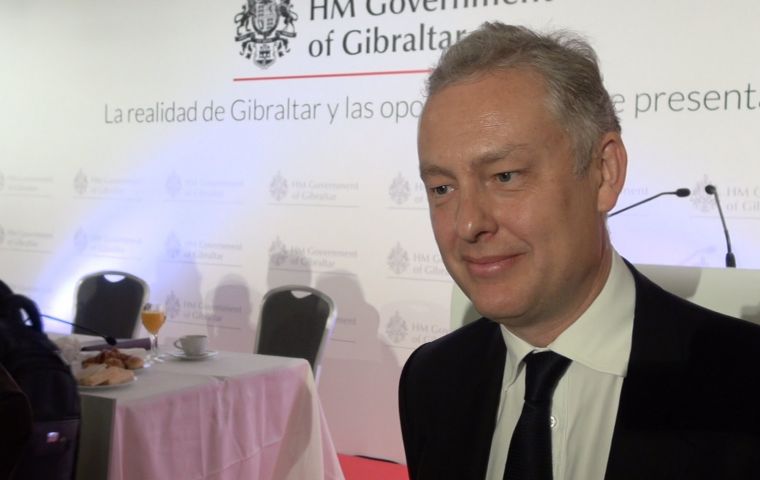 The United Kingdom will not change current policy on the Falkland/Malvinas Islands, according to the UK Ambassador to Spain Simon J. Manley, confirming London's stance on the Islands sovereignty.
"Our position regarding the (Falkland) Islands is very well known and is not going to change," Manley said on Monday in conversation with the Spanish EFE news agency.
The ambassador maintained that, following the meeting between Macri and his conservative counterpart in UK Prime Minister David at the Davos World Economic Forum recently, relations had improved between the two nations, despite the position of the British government's position.
"We have a good relationship with the new government of President Macri, good contacts with him and his team," Manley said.
Nevertheless, he remained explicit in stating that discussions over the sovereignty of the Falklands' archipelago remained off the table for the UK government, which continues to reject dialogue with Argentina over the issue for as long as the majority of some 3,000 inhabitants of the Islands wish to remain under UK protection.