ICAO agrees on first binding limits on emissions from the aviation industry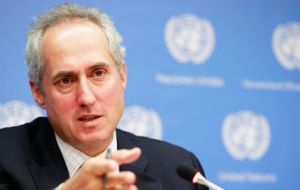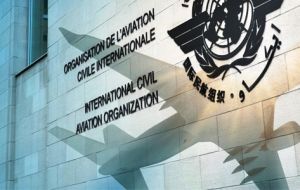 UN Secretary-General Ban Ki-moon welcomed the announcement by the International Civil Aviation Organization (ICAO) proposing the first binding limits on emissions from the aviation industry.
The proposed rules, which would limit carbon emissions and strengthen the efficiency of all new commercial and business airliners after 2028, build on the strong momentum coming from the Paris Agreement and represent the latest in a series of successful multilateral efforts to reduce the risks of dangerous climate change.
"Carbon emissions from aviation are growing rapidly, with the number of flights worldwide expected to double in the next 15 years," said a statement read by Ban's spokesman, Stephane Dujarric, at a daily news briefing here.
"The ICAO's new rules come after years of negotiations and are the first time that governments have set emissions standards for the aviation industry," the statement said.
Meanwhile, the secretary-general commended this first step to reduce carbon emissions from air travel and calls for further strengthening of emissions standards as quickly as possible, in line with the scientific imperative for action, the statement added.
The new environmental measure was unanimously recommended by the 170 international experts on ICAO's Committee on Aviation Environmental Protection (CAEP), paving the way for its ultimate adoption by the UN agency's 36-State Governing Council.
Under the CAEP recommendation, the new CO2 emissions standard would not only be applicable to new aircraft type designs as of 2020, but also to new deliveries of current in-production aircraft types from 2023. A cut-off date of 2028 for production of aircraft that do not comply with the standard was also recommended. In its current form the standard equitably acknowledges CO2 reductions arising from a range of possible technology innovations, whether structural, aerodynamic or propulsion-based.
The proposed global standard is especially stringent where it will have the greatest impact: for larger aircraft. Operations of aircraft weighing over 60 tons account for more than 90% of international aviation emissions. They also have access to the broadest range of emissions reduction technologies, which the standard recognizes.
But great care was also taken by the CAEP to ensure that the proposed Standard covers the full range of sizes and types of aircraft used in international aviation today. Its solution therefore comprehensively encompasses all technological feasibility, emissions reduction potential, and cost considerations.
Airline analysts say aircraft manufacturers have already been making planes more fuel efficient. "The question is whether this agreement in and of itself will make them more efficient than they might have been anyway," said Seth Kaplan of Airline Weekly.
Kaplan expects more negotiations on how the UN will enforce the new regulations.
"What happens to an airline that just keeps flying very old aircraft and doesn't improve?" he wondered. "That's the next stage of negotiations."
The new standards still have to be approved by each country in the UN's International Civil Aviation Organization.