Falklands' visit by Defense secretary Fallon "while parliament is in recess"
Monday, February 15th 2016 - 05:57 UTC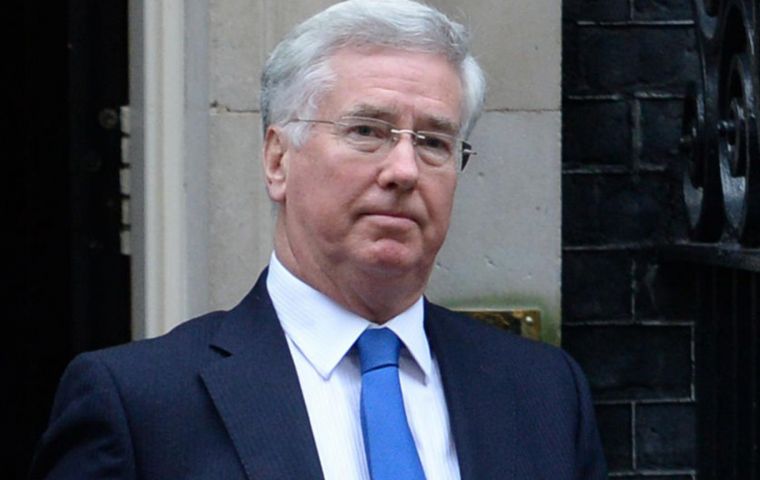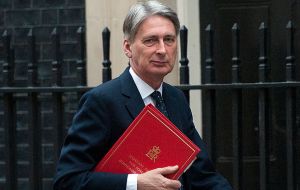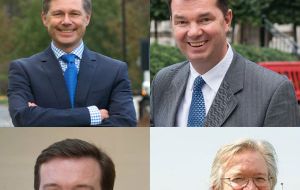 British Defense Secretary Michael Fallon is scheduled to visit the Falkland Islands this week, the first such visit in over a decade. However the timing of the visit has caused some irritation with the Foreign Office, according to the London media, since it could interfere with the current approach with the new Argentine administration.
Fallon will become the first Defense Secretary to visit the Islands for 14 years, but mandarins working for Foreign Secretary Philip Hammond fear he risks triggering a diplomatic row at a time when relations with Argentina are showing signs of thawing.
The timing has also aroused the suspicion of 'Out' campaigners in the EU Brexit referendum, who think it is designed to distract from Tory bickering over Brussels by evoking memories of Margaret Thatcher and by 'wrapping the Government in the Union Jack'.
The visit comes two months after the end of the eight-year presidency of Cristina Fernandez, who placed Argentina's claim over the islands at the heart of her foreign policy. But her successor, Mauricio Macri, has adopted a civilized stance, with his foreign policy adviser declaring: 'We have to restore this relationship that has been frozen in recent years, as a result of this conflict.'
A Whitehall source said: 'Michael has irritated the Foreign Office. They think it looks bellicose and will make it harder to do business with Buenos Aires"
But the MoD source said: "The Defense Secretary thinks it is important to show solidarity with the 1,400 British service personnel stationed at Mount Pleasant. (Foreign Secretary) Hammond does not have a problem with the visit".
"And it is nothing to do with the (Brexit) referendum – he has to go this week while Parliament is in recess."
In effect four members of Parliament are currently on a visit to the Falklands, Chris Matheson MP [L]; David Morris MP [C]; Guy Opperman MP [C] and Peter Dowd MP [L].