New rules in Argentina on handling protests and pickets becomes controversial
Monday, February 22nd 2016 - 08:51 UTC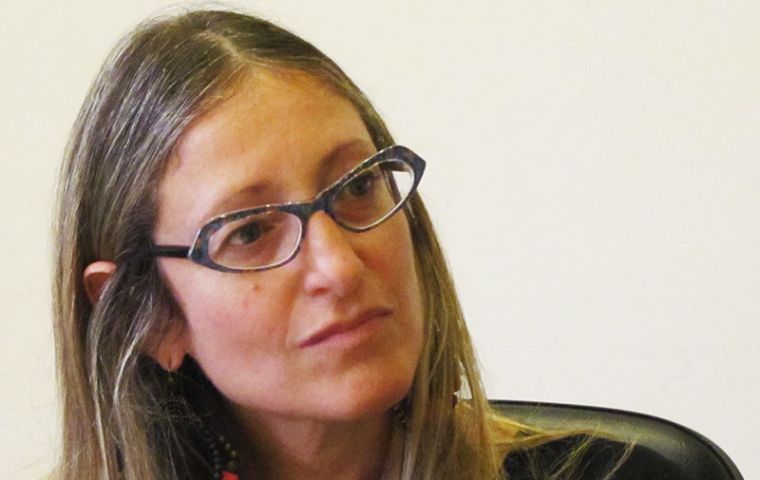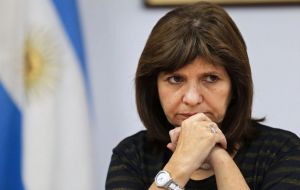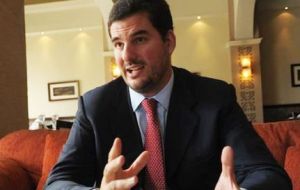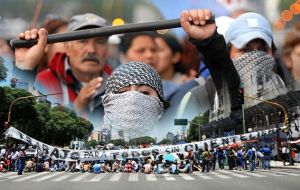 The Argentine chapter of Amnesty International (AI) joined the human rights groups that have criticized the new guidelines unveiled by President Mauricio Macri's Security Ministry to handle protests, saying that it was unconstitutional as it restricts key rights, including freedom of the press by limiting the role of journalists.
"There is a constitutional concern. This protocol strongly restricts freedom of press by setting limits on journalists' coverage. There is no law that authorizes the Executive to limit the presence of reporters on the streets," Mariela Belski, the head of the Argentine chapter of AI said.
"A protocol adopted by a resolution cannot limit a constitutional right," Belski added.
According to the rulebook that details how law enforcement should handle protests, which was announced by Security Minister Patricia Bullrich last Wednesday, reporters will only be allowed to cover a protest from an area that does not "interfere" with security forces.
"The material used by reporters cannot be destroyed or seized by authorities," reads the protocol.
AI echoed another Argentine human rights group, the Centre for Legal and Social Studies (CELS) by noting that reporters have played a key role in solving cases of protesters killed by security forces in the decades after the restoration of democratic rule in 1983.
"That is what happened in 2012 when Darío Santillán and Maximiliano Kosteki were killed," Belski said in reference to two protesters who had been participating in a picket on Pueyrredón Bridge in Avellaneda and who were killed during the eviction. Police reports first claimed that the two activists had been killed as part of an "internal rift."
But photographers and alternative media reporters helped to prove that they had been killed inside the Avellaneda railway station by Buenos Aires provincial police officers.
Another sensitive issue, the use of rubber-bullets to disperse protestors was also addressed by Security Secretary Eugenio Burzaco, who stated that "rubber-bullets would always be the exception rather than the rule when it came to evicting protesters".
"In 99 percent of the cases, they will not be used. We don't want to fire rubber-bullets. We want to put an end to crime," Bullrich's number two told a local radio station.
Last Thursday, Bullrich said that protesters will only be given five minutes before they're evicted by security forces.
Over the next few days, rights groups and citizens will be allowed to express their views on the protocol to the Ministry. According to Bullrich, it will be in force in two weeks.
The rulebook was drafted after a couple of meetings between officials of the Security, Justice and Social Development portfolios without the participation of NGOs.
"We are analyzing the protocol and we would like to share our analysis with the government," AI noted. It remains an open question whether amendments will be made to the rules unveiled by Bullrich in Bariloche earlier this week.