Rousseff is managing to survive despite ongoing dispute with Congress
Monday, February 22nd 2016 - 09:32 UTC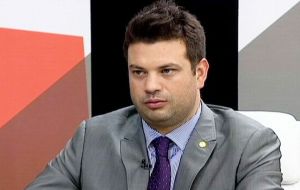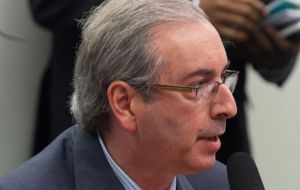 President Dilma Rousseff's main coalition partner, the fractious Brazilian Democratic Movement Party (PDMB), re-elected a key ally of hers as its leader in the lower house of Congress last week, enhancing her chances of blocking impeachment.
Leonardo Picciani was confirmed as PMDB house whip in a 37-30 vote, defeating a rival backed by Rousseff's arch-enemy Speaker Eduardo Cunha, who took up an opposition request to impeach the president in December.
Picciani's re-election brought some relief for the embattled president because he is expected to pick pro-Rousseff PMDB members to sit on a committee that must decide whether there are grounds for her impeachment.
The vote showed Rousseff can muster crucial support among the ranks of the PMDB, Brazil's largest party, that will have a central role in deciding the survival of the country's most unpopular president in three decades.
The victory helped soften a new blow to Rousseff's credibility. Standard & Poor's during last week downgraded Brazil's credit rating deeper into junk territory due to its failure to plug a growing fiscal deficit that has rattled investor confidence as the country sinks into recession.
Rousseff's opponents want to impeach her for allegedly juggling government accounts to increase public spending in the run up to her re-election in October 2014.
Brazil's Supreme Court, most of whose members were appointed since Rousseff's Workers' Party first took office in 2003, came to her aid in December by reducing the role of the lower house in the impeachment process and increasing the authority of the Senate, where she has more support.
The attempt to unseat Rousseff was weakened by corruption allegations that threaten to bring down Cunha, who is fighting for his own survival since prosecutors accused him of having secret bank accounts in Switzerland. Cunha faces charges of taking bribes in the massive graft scandal surrounding state-led oil company Petrobras.