UK campaign for the EU in/out referendum takes off; London mayor Johnson challenges PM Cameron
Monday, February 22nd 2016 - 07:57 UTC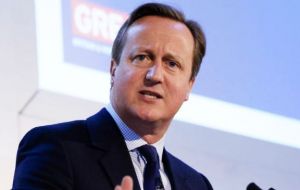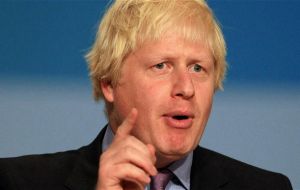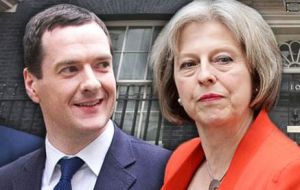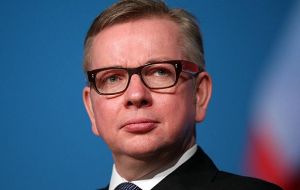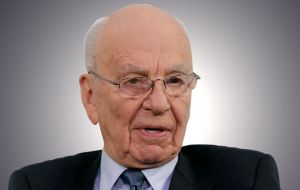 British Prime Minister David Cameron will face MPs later as he presents his case for the UK remaining within a reformed European Union. The PM will outline details of last week's deal with EU leaders, which paved the way for him to call a referendum on EU membership on 23 June.
He says the deal strengthens British sovereignty and the UK will be "safer and stronger" remaining in the EU.
But London mayor Boris Johnson says he will campaign to leave - arguing it is a chance "to vote for real change". His intervention is being seen as a significant blow to Cameron's campaign to remain in the EU.
Johnson, who is also Conservative MP for Uxbridge and South Ruislip, said the referendum was a "once-in-a-lifetime chance" for voters. In a 2,000-word column for the Daily Telegraph, Johnson said staying inside the union would lead to "an erosion of democracy".
"There is only one way to get the change we need - and that is to vote to go; because all EU history shows that they only really listen to a population when it says no," he wrote.
He added: "This is a moment to be brave, to reach out - not to hug the skirts of Nurse in Brussels, and refer all decisions to someone else. This is the only opportunity we will ever have to show that we care about self-rule.
"A vote to remain will be taken in Brussels as a green light for more federalism, and for the erosion of democracy."
Several other senior Tories - including Justice Secretary Michael Gove - have already said they will join the Out campaign.
The prime minister announced the date of the in/out referendum, 23 June, outside Number 10 on Saturday, having returned from agreeing a deal in Brussels that he argued gave the UK a "special status" within the EU.
The agreement - which will take effect immediately if the UK votes to remain in the EU - includes changes to migrant welfare payments, safeguards for Britain's financial services and making it easier to block unwanted EU regulations.
The Financial Times reports that bosses of about half of Britain's 100 biggest companies are preparing to back Cameron's campaign to keep the country in the European Union.
The issue of Europe has divided the Conservatives for three decades and played a major part in the downfall of Cameron's two Conservative predecessors, Margaret Thatcher and John Major.
Opinion polls show that a significant number of Britons have yet to make up their mind, though perceptions that the EU has failed to deal with the migrant crisis may be turning some towards a 'Brexit.'
Bookmaker Ladbrokes said however that betting odds indicated there was now a 69% chance of Britain remaining in the EU with a 31% chance of Britain leaving.
One of Cameron's closest political allies, Justice Secretary Michael Gove, and five other cabinet members will campaign to leave. They signed a poster for the Vote Leave out campaign saying "Let's take back control."
While the rebellion illustrated the depth of the division over Europe within the ruling Conservative Party, Cameron's most senior ministers including interior minister Theresa May and finance minister George Osborne backed EU membership.
Cameron acknowledged that Gove would campaign to leave, saying he was disappointed but not surprised. He suggested other Conservatives may also join the "out" camp.
Gove joined Christopher Grayling, leader of the House of Commons, Iain Duncan Smith, a former Conservative Party leader, employment minister Priti Patel, culture minister John Whittingdale and Northern Ireland minister Theresa Villiers in support the leaving camp.
Media tycoon Rupert Murdoch, an influential figure in Britain through his ownership of a clutch of UK newspapers, congratulated Gove.
"Congratulations Michael Gove," Murdoch said on Twitter. "Friends always knew his principles would overcome his personal friendships."
The message from the 84-year-old executive chairman of News Corp and 21st Century Fox Inc raises the prospect of some of the media tycoon's British newspapers possibly campaigning for an EU exit.