Argentina in pre-accord with toughest hedge funds; Special Master Pollack furious
Thursday, February 25th 2016 - 06:16 UTC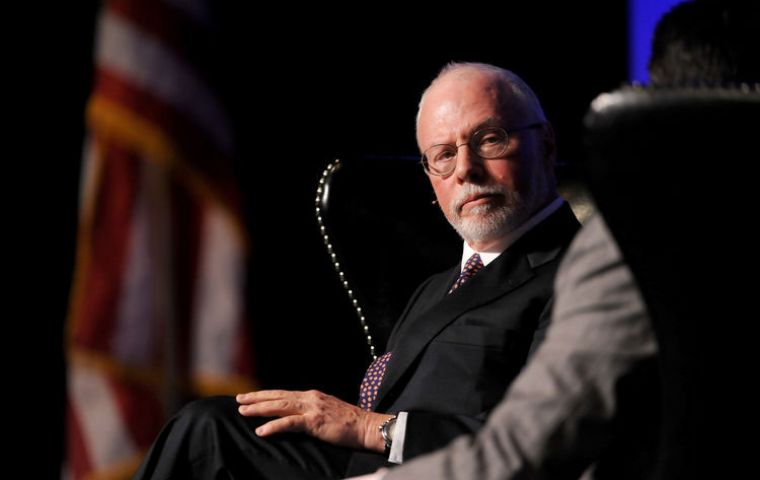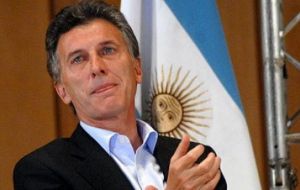 Argentina and a group of hedge funds are nearing a deal that would pay investors about 70% of what they say they are owed, as the government moves closer to re-entering the global bond markets following its 2001 default.
A lawyer for the bondholders said in a Manhattan appellate court on Wednesday that Elliott Management Corp. and other hedge funds reached an agreement on terms that would pay $5 billion to four hedge funds representing about two-thirds of holdout creditors.
However the announcement triggered a strong reaction from Special Master Daniel A. Pollack, who is presiding over the settlement negotiations between Argentina and its bondholders
"A lawyer for certain 'holdout' Bondholders made a statement in court this morning to the effect that Argentina and NML had reached an Agreement in Principle on economic terms. That statement violated the confidentiality of the discussions between the parties, which is an inviolable principle of all negotiations through me as Special Master. If and when there is a signed Agreement in Principle reached between those or any other parties, I will announce it as Special Master", said the release from Pollack's office.
Even if an understanding has been reached, as announced by a lawyer representing Elliott Management Corp, the two sides still have many other details to resolve that could scuttle the agreement. Other hurdles remain to Argentina settling with all bondholders, particularly within the country's Congress.
The debt talks have progressed under Argentina's new president, Mauricio Macri, who made resolving the long-running dispute a priority after the previous government fought a battle of words with holdout bondholders. Macri wants to settle the stalemate so that Argentina can return to the international bond market, where it has been effectively barred since its 2001 default on more than $80 billion in government debt.
U.S. district judge Thomas Griesa said last week that, based on Argentina's newfound desire to negotiate with creditors after years without progress, he would lift an injunction that has prevented the government from borrowing. He gave the vast majority of holdout creditors who hadn't agreed to a deal until Feb. 29 to reach an agreement.
Several creditors who haven't struck deals have said they could fight any legal ruling to lift the injunction. Argentina also must convince Congress to lift a law that forbids the creditors from getting paid.
Argentina also revealed it intends to issue $15 billion in new bonds to obtain the cash needed to pay the hedge funds and other creditors. Argentina plans to pay the bondholders in cash, with government officials saying this could save the country about 20% compared with paying with other bonds.
Argentina's finance minister, Alfonso Prat-Gay, has said the country would cut its debt to the holdouts by about $5 billion if they accepted the terms of its offer to them.