Brazil's Vale reports record losses; puts prime assets on sale to lower debt
Friday, February 26th 2016 - 11:02 UTC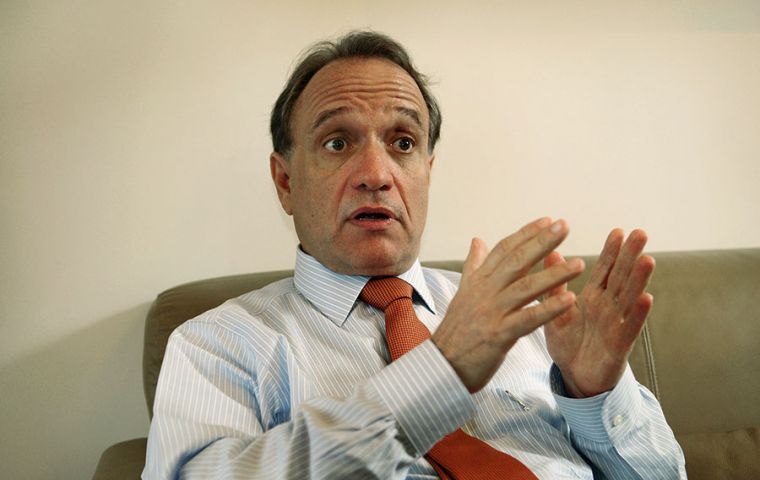 Brazilian miner Vale SA put its prime assets on the block on Thursday after taking the biggest loss in decades, but analysts said the target to make $10 billion in 18 months was unrealistic and expressed concern a fire sale could destroy equity value.
Chief Executive Murilo Ferreira said on a conference call there were "no restrictions" on what the company would consider selling in order to reduce net debt to $15 billion as it looks to protect itself against a possible further deterioration in iron ore and nickel prices.
The move is a sharp departure for the troubled miner and is a reflection of how vulnerable the world's largest iron ore producer has become to volatile commodity prices.
Vale reported a fourth-quarter net loss Thursday of $8.57 billion, its worst ever as a private company, amid weak commodity prices and hefty write-downs. Vale together with Petrobras are the largest companies in Brazil and not so long were considered the jewels of the crown.
Previously, Vale had looked to make up cash shortfalls by selling its so-called "non-core" assets like fertilizer plants and ships, confident that lucrative profits will return when its new S11D iron ore mine in the Amazon hits full capacity in 2018.
Now, with analysts forecasting that iron ore may stay around $45 per ton until then, that date looks a long way off.
"I can understand Vale's strategy because if iron ore slips to $35 per ton, all of a sudden you have an issue," said Andreas Bokkenheuser, analyst at UBS. "But the question is what valuations can they get for these assets?" adding that Vale had to be careful not to sacrifice future cash potential.
The company did not say how much it was looking to get for certain assets, or how close it was to doing a sale.
Market experts have criticized the strategy of the so-called "big three" iron ore miners of Rio Tinto, BHP Billiton and Vale to keep increasing production despite an oversupplied market and falling prices.
Of the three, Vale has been worst hit because it was at a later stage of its investment cycle, building major mines in Brazil and Mozambique, when prices began to slide, forcing it to spend more cash while earning less.