Britain protests 'provocative' incursion in Gibraltar waters by Spanish corvette
Friday, February 26th 2016 - 07:05 UTC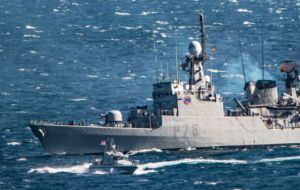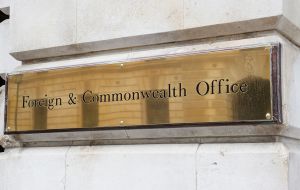 Britain has protested to Spain after a Spanish warship "manoeuvred dangerously" during an incursion into British Gibraltar territorial waters, risking collision with a Royal Navy patrol boat.
The Spanish corvette Infanta Elena also sailed close to Gibraltar on Wednesday with weapons uncovered, in a move that the Foreign and Commonwealth Office said could be seen as "provocative".
"We have today protested this incursion directly to the Spanish authorities – on both diplomatic and military channels," a spokesman for the Foreign and Commonwealth Office said.
"We have made clear that the dangerous behaviour was unacceptable and that the weapons being uncovered could be perceived as provocative. We have asked for an explanation."
According to the British Government, the actions of the Infanta Elena constituted a breach of the UN Convention on the Law of the Sea.
The UK has protested to the Spanish Government on that basis.
"Although incursions by Spanish State vessels are a violation of sovereignty, they are not a threat to it and do not weaken or undermine the international legal basis for UK sovereignty over British Gibraltar Territorial Waters," the FCO spokesman added.