Brazil leaves key interest rate unchanged at 14.25% for the fifth time running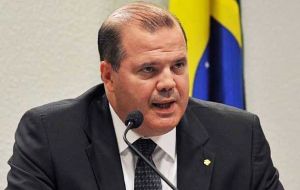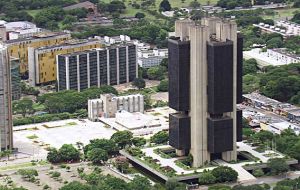 Brazil's central bank kept interest rates on hold on Wednesday as widely expected, opting to avoid inflicting more harm on an economy mired in its worst recession in decades despite a surge in inflation. In a split vote, the bank's monetary policy committee, Copom, kept its benchmark Selic rate at 14.25% for the fifth straight time.
An overwhelming majority of analysts expected the bank to maintain borrowing costs at a near-decade high. However two of the Copom's eight members once again dissented and voted for a 50-basis-point rate hike.
A statement from the bank repeated almost exactly the language from its previous meeting, arguing that the global economic downturn was the main reason to hold borrowing costs steady.
The bank is under growing pressure from businesses and politicians to start cutting rates that are the highest among G20 countries so as to help an economy on track for its worst recession since at least 1901.
Central bank chief Alexandre Tombini has said inflation has peaked and should start to drop in coming months, but he has publicly denied that policymakers are considering cuts any time soon.
President Dilma Rousseff, who is facing the risk of impeachment in Congress, has started to ease austerity to try to jump-start the economy, which is expected to contract nearly 8% between 2015 and 2016.
The central bank surprised markets at its last meeting on Jan. 20 by failing to hike rates after signaling higher borrowing costs, raising fears of political interference.
Unlike its peers in Mexico and Chile, the Brazilian central bank does not enjoy complete autonomy. The central bank is betting that the deepening recession that left 1.5 million Brazilians unemployed last year will curb prices later in 2016.
But inflation has continued to accelerate and in the twelve months to February reached a 12-year high of 10.84% due to higher food, education and transport prices