Bloomberg fears a three way race could help Trump, and gives up idea of running as an independent
Tuesday, March 8th 2016 - 08:08 UTC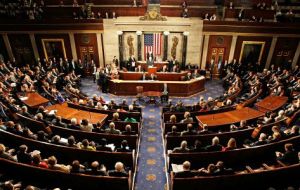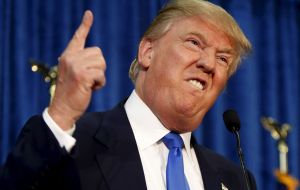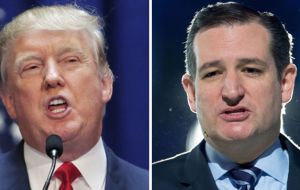 Michael Bloomberg has decided against throwing his hat in the United States 2016 presidential ring. On Monday, March 7, the former New York City mayor, 74, penned a lengthy explanation on his website The Bloomberg View. as to why he will not run for president.
While denouncing Republican candidates Donald Trump and Ted Cruz, Bloomberg explained he fears that a three-way race could lead to the GOP front-runner winning the White House.
"When I look at the data, it's clear to me that if I entered the race, I could not win. I believe I could win a number of diverse states — but not enough to win the 270 Electoral College votes necessary to win the presidency," the businessman explained.
"In a three-way race, it's unlikely any candidate would win a majority of electoral votes, and then the power to choose the president would be taken out of the hands of the American people and thrown to Congress. The fact is, even if I were to receive the most popular votes and the most electoral votes, victory would be highly unlikely, because most members of Congress would vote for their party's nominee. Party loyalists in Congress — not the American people or the Electoral College — would determine the next president.
According to Bloomberg, Trump "has run the most divisive and demagogic presidential campaign," and wrote that the business mogul preys on "people's prejudices and fears" while appealing to people's "worst impulses."
The billionaire explained that Trump's ideologies would threaten the country we've created and that Cruz's "pandering on immigration … is no less extreme … [and] divisive."
"We cannot 'make America great again' by turning our backs on the values that made us the world's greatest nation in the first place," the politician stated. "I love our country too much to play a role in electing a candidate who would weaken our unity and darken our future — and so I will not enter the race for president of the United States."
Bloomberg concluded that he's not ready to endorse any candidate yet, but that he'll "continue urging all voters to reject divisive appeals and demanding that candidates offer intelligent, specific and realistic ideas for bridging divides, solving problems, and giving us the honest and capable government we deserve."