Catches of Peruvian giant squid are showing a slow recovery: shift of oceans winds
Thursday, March 10th 2016 - 21:28 UTC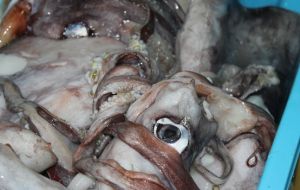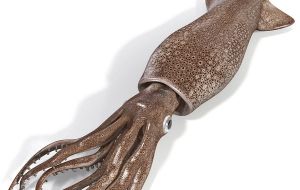 Catches of Peruvian giant squid (Dosidicus gigas) are showing a slow recovery, something that has long been awaited not only by local fishermen and industrialists, but also by the largest processors in Europe and Asia.
To date, the situation in the fisheries can be summarized as follows:
• Northern Zone: virtually without capture, which remains very low. In order to fulfill its orders, industrialists are being sourced from the south.
• The fish chambers are bringing giant squid from Atico, at about 1,500 km from Paita. Prices paid by Altamar, Proanco,Seafrost, Dexim and Cetus are about PEN 2/kg when it is presented as cut, with a bare tube separated from the tentacles and fin. When the entire giant squid is accepted, the price is PEN 1.95/kg.
• In 2015, at this time of year, the giant squid at plant was paid PEN 0.60/kg.
• Northern Chimbote giant squid: there are landings of about 80 tons per day and all of it is sent northwards.
• Lima giant squid: it is coming out via Pucusana and Ancon. One part is transported to the market in Lima and another part is taken to Paita.
• Southern small giant squid: there is enough activity in Atico, Lomas and Planchada. 200 tons are landed per day and it is the giant squid being sent to the north for a price of PEN 2/kg.
• Southern giant squid: in Ilo-Matarani, the giant squid is at two days from the coast and there is increasing activity because fishermen finished the mahi-mahi season. Part of this giant squid was embarked for Tacna, Lima and northern Peru.
The presence of giant squid in these ports indicates that this species is slowly returning to northern Peru. It has not yet reached Paita due to the atmospheric conditions and the presence of heavy rains.
According to local sources, heavy rains are not due to El Niño phenomenon but to a shift of winds from the ocean, which is temporary. In fact, last Sunday it did not rain in Piura, after three days of heavy rain. (FIS)