Prosecutors ask for Lula da Silva to be placed under formal investigation
Thursday, March 10th 2016 - 06:47 UTC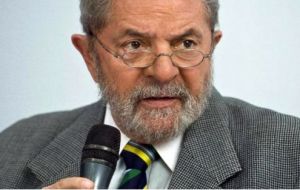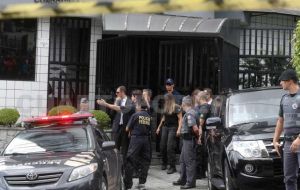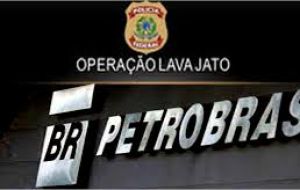 Prosecutors in Brazil asked Wednesday that powerful ex-president Luiz Inacio Lula da Silva, who was questioned this week in a huge corruption probe, be placed under formal investigation. The press service of the Sao Paulo state prosecutors' office said precise details of the request were not yet known and that a news conference would be held Thursday.
Brazilian media reported that prosecutors want Lula probed for alleged money laundering and hiding assets in connection with a posh seaside home. Lula has said he does not own it. The request has been passed on to a court in Sao Paulo state, which must decide whether Lula will be formally charged.
Lula was briefly detained and questioned Friday over the seaside home in connection with the massive Petrobras corruption and bribery scandal.
Prosecutors said Lula was targeted as part of the Operation Car Wash investigation into a sprawling embezzlement and bribery conspiracy centered on the state oil giant.
The corruption scandal, which has already seen a Who's Who of Brazilian politicians and businessmen face charges, is believed to be the biggest ever in Brazil.
Lula was not arrested, but held for questioning over alleged "favors" received from corrupt construction companies implicated in a kickback scheme, prosecutors said.
The allegations against Lula focus on the luxury seaside apartment and a country house that authorities say appear to have been given to the ex-president as bribes.
"There is evidence that former President Lula received assets arising from the Petrobras scheme through the allocation and renovation of a triplex apartment and a site in Atibaia," prosecutors said in a statement last week.
Lula denies ownership of the apartment and any involvement in the scheme.