Brazilian political leaders discuss strategy in the event of a presidential removal
Saturday, March 12th 2016 - 06:59 UTC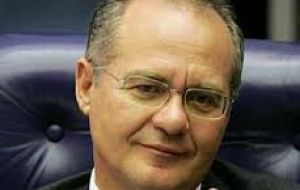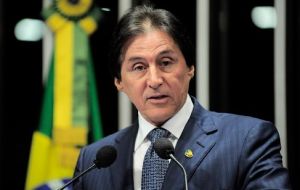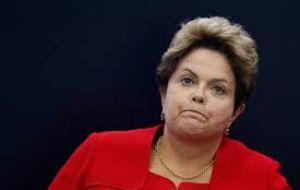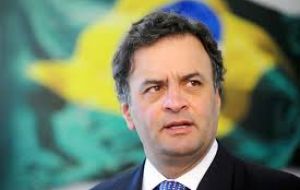 After expressing support for former president Lula da Silva, the Brazilian Democratic Movement Party (PMDB) met with main opposition leaders who are demanding President Dilma Rousseff be impeached. President of the Senate and member of the PMDB Renán Calheiros held extensive talks with the strongest opposition force, the Brazilian Social Democratic Party (PSDB), led by Aécio Neves, and agreed a joint strategy to face the crisis.
PMDB Senator Tasso Jeressati told reporters after the meeting that the coming together of the two parties was a sign of how serious the political crisis has turned.
"The PMDB is going to work alongside the PSDB to find the quickest possible solution to this crisis," Jeressati said.
Analysts say the meeting between the two forces late on Wednesday evening shows how weak the ruling coalition has become.
For more than a decade the PMDB, currently led by Vice-President Michel Temer, has formed a political partnership with the Workers' Party governments, but since Lower House speaker and PMDB strongman Eduardo Cunha accepted an impeachment request against Rousseff last year, the relationship has gone from bad to worse.
The PMDB doesn't plan to formally break ties with the PT, but it may now put its full weight behind the impeachment campaign. Although some members of the PMDB met with Lula on Wednesday and gave him their full support, they seem to be a minority.
"We are going to wait and see what happens with the pro-impeachment march on Sunday," said PMDB Senator Eunicio de Oliveira.
Neves denied that the meeting between his party and the PMDB was aimed at creating an alliance to push for Rousseff's impeachment but did not deny that the president's resignation is his party's ultimate goal.
"The role of the PSDB is to talk with all political forces. There is a consensus among us, businessmen and Brazilian society that the president will not find a way back to economic growth," Neves told reporters after the meeting.
Deputy Ivan Valente of the Socialism and Freedom Party (PSOL) said: "The PMDB is a strange party" and that "the deafening silence in which it has remained this week amid the political crisis" indicates that "they are looking to take advantage of this opportunity."
In other words, the PMDB may be looking to launch a presidential candidate for the elections in 2018.
"I don't see anything wrong with the meeting. It was not a partisan gesture, but a gesture between fellow senators," said Cunha, who was the first member of the PMDB to announce his personal break from the PT government last June.
The scandal involving Lula has hurt political support for Rousseff, who is struggling to pass fiscal reforms in Congress. The next setback may come this Saturday when the PMDB is expected to distance itself from her increasingly unpopular government.