Mercosur/EU will exchange trade proposals in April, is announced in Argentina
Sunday, March 13th 2016 - 23:17 UTC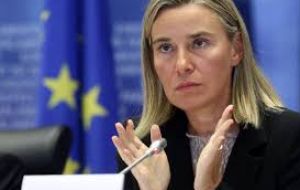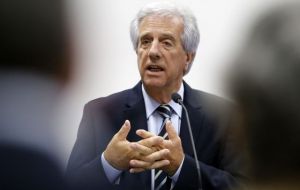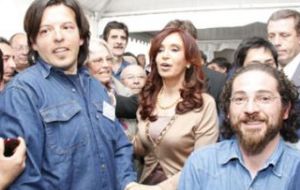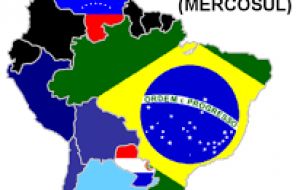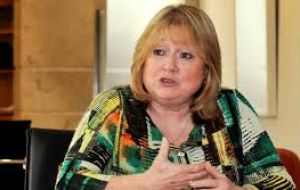 Mercosur and the European Union will exchange trade proposals in April, a key step for the long delayed trade and cooperation agreement between the two blocks and which has gained strength since the change of administration in Argentina with president Mauricio Macri.
The EU Foreign Affairs and Security High Representative Federica Mogherini, who visited Buenos Aires made the announcement after a full day of meetings including with her peer Susana Malcorra and president Macri.
"We are working hard in the EU and Mercosur for a positive exchange of offers to happen in April. It's an ambitious but realistic goal. It's an important agreement for both blocs and we want it to happen sooner than later," Mogherini said, speaking at a press conference flanked by Malcorra.
Mogherini is the highest ranking EU official to visit Argentina in more than a decade. Although Uruguay currently holds the Mercosur rotating chair, the change of focus in Argentina has been crucial, since the previous administration of Cristina Fernandez was reluctant to advance with negotiations since her government privileged local jobs, domestic industry and market.
"After such a long negotiation, we have to make sure that all the right steps are taken. The offers have to be credible and substantial," the EU chief said, highlighting the close trade ties between both blocs.
Mercosur is the EU's eighth-largest trade partner, while the EU is Mercosur's largest investor.
The two blocs officially re-launched frozen trade negotiations (which started in 1999), at a summit in Madrid in May, 2010, and the objective since then has been to negotiate a comprehensive deal. Negotiations have been tough, with both sides seeking to ensure the deal addresses everything from industrial goods and agricultural production to services and intellectual property.
Representatives from both blocs had initially agreed to exchange offers for a free trade agreement before the end of 2015 but several European countries were reluctant to do so as they complained Mercosur's offer was insufficient. Besides several EU countries headed by France and Ireland are very sensitive about their farming sector.
"We are waiting for the EU to tell us that it's ready to exchange the offers. They are now doing a consultation between its members," Malcorra said. "Before Macri took office, they asked Mercosur to make its offer public. But the exchange has to be both ways, so the bloc has been waiting for EU to have its offer ready."
Mogherini also announced that the European Investment Bank (EIB) will resume dealings with Argentina to fund projects in the country, especially aimed at small- and medium-sized companies.
"I'm going back to Europe with a message of confidence over the process Argentina has started," she said. "We at the EU look approvingly upon the measures taken by the government, which are essential to increase investment and jobs, as well as to bring Argentina back to the foreign capital markets".
President Macri was invited to visit the EU at Brussels in the second half of the year. Uruguay's president Tabaré Vazquez is also scheduled to visit the EU sometime in the second quarter of this years to promote trade and investments, according to diplomatic sources in Montevideo.