Argentina's February inflation 4.8%; minister anticipates 1% during second quarter
Monday, March 14th 2016 - 11:33 UTC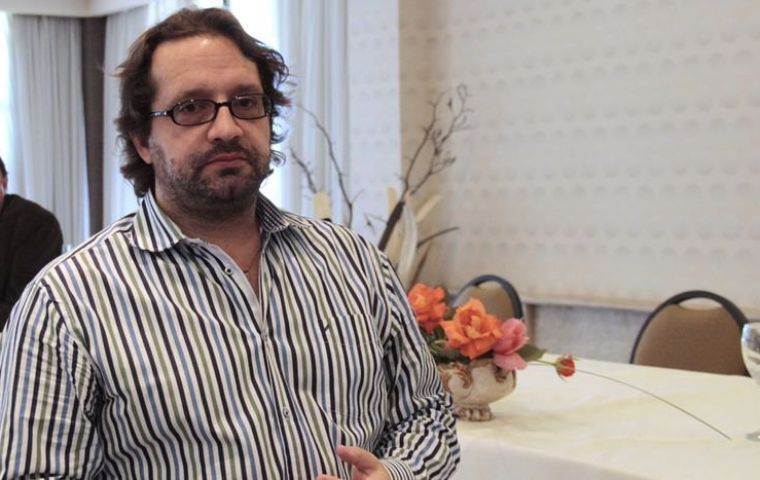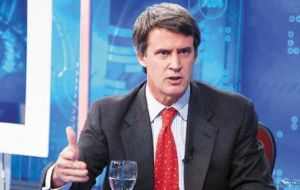 February's inflation in Argentina reached 4.8% and has accumulated 33.9% in the last twelve months, according to the so called "congressional inflation index" released laast week. But Finance minister Alfonso Prat-Gay from Chile anticipated that consumer prices will fall to nearly 1% during the second quarter.
The alternative index is elaborated by private consulting firms and released by opposition parties and was revived last month by Renewal Front lawmakers after the new leadership of the INDEC statistics bureau said that official consumer-price figures would not be available until September.
Renewal Front lawmaker Marco Lavagna warned the latest hikes on electricity bills had "an important role" representing two points of the index.
Lawmaker and Renewal Front leader Sergio Massa affirmed: "we need that Argentina has a statistical certainty" adding "we cannot continue with our arms crossed not adopting measures."
"We need dialogue and instruments to denounce abuses because given the lack of indexes and controls, there are businessmen who are destroying the people's purchasing power," Massa stressed during the index presentation.
Meanwhile Finance Minister Prat-Gay predicted consumer prices will register a steep fall in the second quarter "to nearly 1 percent per month"..
"It's highly possible that in the second half of the year we will reach inflation levels of 1% per month, which is more compatible with next year's goal of 12%," the minister said during an economic seminar held in Santiago de Chile.
Prat-Gay admitted the Consumer Price Index was high during the first months of 2016 (8.3% between January and February) although he ruled out an "inflationary inertia" predicting an improvement from now on.
Prat-Gay described the economic policies of Mauricio Macri's administration which were aimed at strengthening the country's finances. He also defended the president's decision to settle with holdout creditors after a 15-year legal battle that took Argentina to the US courts.
He admitted that some hedge funds might reject Argentina's offer but warned after the first payment it will be difficult for holdouts to get better conditions.