Lula prepared to accept a ministry to avoid arrest, according to Brazil's leading media
Tuesday, March 15th 2016 - 05:06 UTC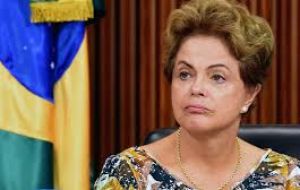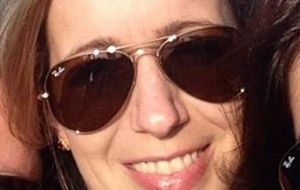 Former Brazilian leader Lula da Silva has accepted a key ministerial role in President Dilma Rousseff's government, leading media in Sao Paulo have reported. Members of the governing Workers' Party say his appointment will strengthen her beleaguered administration. In becoming a minister, Lula will also have some legal protection. Allegedly the two are to meet on Tuesday in Brasilia.
Brazil's top three papers reported on Monday that Lula was expected to accept a ministerial position in the coming days, after a crusading federal judge was given jurisdiction to rule over money laundering charges presented against him.
Any decision to arrest Lula would now be made by Federal Judge Sergio Moro, who oversees a sweeping investigation into kickbacks at state-run oil firm Petrobras and approved the detention of dozens of senior executives.
State prosecutors filed for the arrest of Lula last week after charging him with money laundering for concealing ownership of a beachfront condo, in a case that had been separate from the investigation overseen by Moro in the southern city of Curitiba.
Accepting a cabinet position would give Lula immunity from Moro, though not from Brazil's Supreme Court. The source said Lula, Rousseff's predecessor and political mentor, was nearly convinced he should take the position. It was not yet decided whether he should be Rousseff's chief of staff or replace the minister in charge of legislative affairs, Ricardo Berzoini, the source said.
Sao Paulo Judge Maria Priscilla Oliveira said in a decision on Monday the state prosecutors' case had an "undeniable connection" to the Petrobras investigation, in which dozens of engineering executives schemed to siphon money from Petrobras in order to bribe public officials.
News magazine Veja also reported a major break in the Petrobras case on Monday, providing details of alleged plea bargain testimony from the former head of engineering conglomerate Andrade Gutierrez that named several sitting ministers. Veja reported, without saying how it obtained the information, that former Chief Executive Otavio Azevedo confessed that a bribery scheme already documented at Petrobras was standard operating practice for spending throughout the government.
Azevedo, who is now under house arrest, said the graft scheme included payoffs for soccer stadiums built for the 2014 World Cup, Veja reported, backing up similar reports from newspaper Folha de S.Paulo in November. His plea bargain, if confirmed, would be the first from a head of Brazil's biggest engineering groups, which have been at the center of the Petrobras investigation rattling the country's political establishment for two years.
Moro has already allowed federal police to detain Lula for questioning after prosecutors said he may have benefited from the scheme, an event that spurred isolated clashes between Lula's supporters and critics. Lula has disavowed ownership of the apartment and denied any wrongdoing, calling the investigation political in nature.
His lawyer condemned the decision to send the case to Curitiba, saying Moro should not have jurisdiction over the case and denying that Lula had anything to do with the Petrobras scheme. A spokeswoman for his institute said Lula taking a cabinet position was only speculation for now.
Moro, who has also jailed the former treasurer of Rousseff and Lula's Workers' Party as well as Lula's former chief of staff, has become a folk hero to millions of Brazilians fed up with impunity for the elite. Some have criticized his frequent use of pretrial detention, however.
The investigation of Lula has bolstered calls for Rousseff to step down or be impeached. At least three million of anti-government protesters flooded the streets of Brazil on Sunday, many carrying signs in support of judge Moro.
Rousseff also appointed a new justice minister on Monday for the second time in a month, naming Eugenio Jose Guilherme de Aragao, a prosecutor who had previously worked for the nation's electoral court.