Lula da Silva on the run ready o accept position in cabinet; markets and Real collapse on the news
Wednesday, March 16th 2016 - 06:36 UTC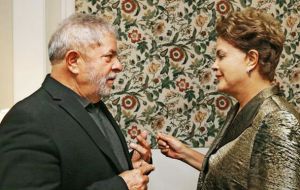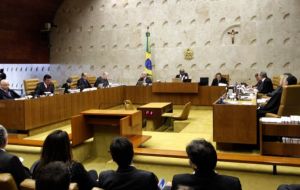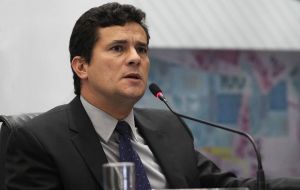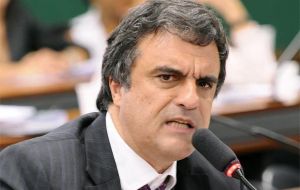 Brazil's ex-president Lula da Silva will accept a position in his successor's cabinet, according to a leading national newspaper, in order to protect himself from prosecution in a corruption case involving the state-run oil company, Petrobras. Rio-based O Globo newspaper reported on Tuesday that Lula had told several close advisers that he would rejoin the cabinet, citing no sources. Brazilian markets and currency collapsed on the news.
"The rumors have been around for the last two weeks, but gained a lot of strength yesterday (Monday) when Lula traveled to Brasilia to meet with (president Dilma) Rousseff" according to O Globo.
Like Rousseff, Lula is under investigation for his involvement in the Petrobras scandal. He was briefly detained last week. He is accused of money laundering for concealing ownership of a beachfront condo, a charge he repeatedly has denied.
If he is made minister by Rousseff, Lula could only be tried by the country's Supreme Court. This would put him out of the reach of the judge in the southern city of Curitiba Sergio Moro who is leading the inquiry into alleged money laundering and false declaration of assets.
Moro, the federal judge, has arrested dozens of people for questioning and held many for months as he investigates a trail of bribery, price-fixing and kickbacks that started at state-controlled oil company Petrobras.
Amid the country's worst recession in decades, the investigation into Lula has strengthened calls for Rousseff to step down. Over three million protesters took to the streets of Brazil on Sunday, calling for her to resign or be impeached.
Brazil's Real declined 1.9% against the U.S. during Tuesday's trading following the report that Lula would rejoin the cabinet. The main stock index, the Bovespa, fell by 3.8% early in the trading session.
Brazil was recently hit with a two-notch downgrade by U.S. ratings agency Moody's, the third agency to strip the country of its investment grade.
The message from Lula is that president Rousseff is willing to resort to every possible means at their disposable to prevent the judicial investigation of Lula. It really sends the message that Rousseff is not as committed to cleaning the house as she claimed at the beginning of her first term.
Rousseff, who was handpicked by Lula to succeed him in 2010, was most likely considering making the appointment for both "political and personal reasons."
"Rousseff has never had the charisma Lula had" and "there's a clear shift in the Lula rhetoric, he's taken a more confrontational position recently and has repeatedly come out in support of Dilma."
Lula has previously stated that he had not ruled out running again in Brazil's next presidential elections of 2018.
Brazil's Attorney General Jose Eduardo Cardozo denied the government was trying to shield Lula from prosecution and said there were no legal or political impediments for him to join the Cabinet.
"Lula is not fleeing from justice. There is no attempt of any sort to shield him," Cardozo told reporters on Tuesday.
Rousseff's main coalition partner, the PMDB party, whose leaders in Congress are also being investigated for corruption, has been moving toward a break with her government and support for her impeachment, which would put its leader Vice President Michel Temer in the presidential seat.
"The appointment of Lula as minister shows Brazilians that the government's only concern today is to survive at any cost," opposition leader Aecio Neves said in a Twitter message.