It's official: Mercosur and EU will exchange offers for a trade accord on 8 April
Friday, March 18th 2016 - 03:03 UTC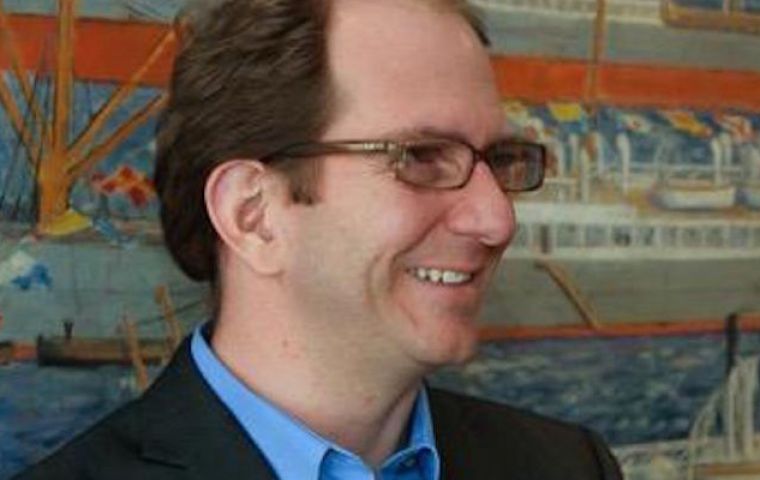 Argentina is willing to "make concessions" in order to move forward with a free-trade agreement between Mercosur and the European Union (EU), which will likely allow a greater export of agricultural produce, according to Argentina's Trade Secretary Miguel Braun who then reveled that trade offers will be exchanged on April 8.
"Both parties have to make concessions. Argentina is willing to do so and include more sectors, which would then be compensated if they are harmed in any way. We want to have an agreement that benefits everybody," Braun said. "Argentina is ready to move forward. For Mercosur, this deal is a priority."
Braun travelled to Brussels to EU main offices to discuss the Mauricio Macri administration's trade policies. His trip comes only a week after EU High Representative Federica Mogherini visited Argentina and confirmed they were aiming to exchange offers in April.
The two blocs officially re/launched trade negotiations at a summit in Madrid in May, 2010, and the objective since then has been to negotiate a comprehensive deal. Negotiations have been tough, with both sides seeking to ensure the deal addresses everything from industrial goods and agricultural production to services and intellectual property.
Uruguay now holds the pro-tempore presidency of Mercosur, so it will be the one to represent the bloc in the negotiations. Uruguayan Foreign Minister Rodolfo Nin Novoa will travel to Brussels on April 8 to initiate the exchange of offers between both blocs on that date, Braun confirmed yesterday.
Doing so would set out the duty-free access each side is willing to consider and then allow negotiators to draw up a trade deal designed to encompass 750 million people and US$130 billion in annual trade.
"The Uruguayan Foreign Minister is coming here specifically with a proposal to exchange offers," Braun said. "It would be fantastic if they can get that moving then, we cannot move quickly enough."
Mercosur has so far included 87% of total trade volume as part of its free-trade offer, lower than the 91.5% included by the EU. Difficult areas include access to Mercosur for European manufactured goods and EU access for Mercosur agricultural products, which today face high EU farm subsidies.
France, Ireland, Poland and Hungary are the European countries that have most strongly resisted the inclusion of Mercosur agricultural goods. French President François Hollande visited Argentina in February but no progress in the negotiations was reported. Nevertheless, Mercosur is keen on keeping the issue on the table.
"It's clear that for Mercosur it's important to include agricultural goods on the free-trade agreement," Braun said. "We need to widen the umbrella of the discussion. Both blocs will benefit from the agreement".