Brazilian lawmakers make an exception and begin impeachment procedure against Rousseff on Friday
Saturday, March 19th 2016 - 08:58 UTC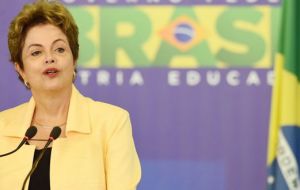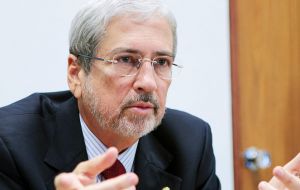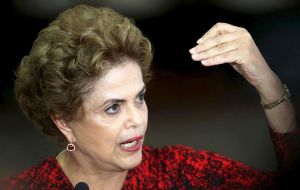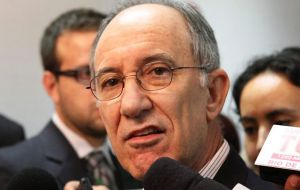 The Brazilian opposition parties, meeting in the Lower House of Congress sped up the impeachment process against president Dilma Rousseff by holding a session on Friday, a day that lawmakers are normally away from Brasilia.
The president has 10 sessions of the house to present her defense and - even though the special impeachment committee did not meet on Friday - the clock started ticking. The impeachment case is centered on allegations that Rousseff broke budget rules to boost spending as she campaigned for re-election in 2014.
Antonio Imbassahy, the leader of the opposition Social Democratic Party of Brazil (PSDB) party in the lower house, lawmaker from Bahia, said the committee could present its finding by mid-April.
Rousseff appointed Lula, who remains one of Brazil's most influential politicians six years after leaving office, in an effort to fight impeachment and win back working-class supporters amid the worst economic recession in decades.
But his appointment has been overshadowed by the release of taped telephone conversations between Rousseff and Lula that a crusading anti-corruption judge said showed them discussing how to interfere with his investigation into a massive corruption scheme centered on state oil company Petrobras.
The release of the recordings has inflamed tensions that were already running high between the judiciary and government.
"This was illegal," Rousseff told a rally on Friday. "Only the Supreme Court has the authority to wire tap a president."
In another tape made public on Friday, the president of the ruling Workers' Party was heard asking Rousseff's then-chief of staff Jaques Wagner to intervene after Sao Paulo prosecutors requested Lula's arrest.
"Alert the president. There needs to be a State decision", said Rui Falcao. "You have to do something, because the state judge may decide today."
Wagner answered: "Ok, let me do something here."
Lula and Rousseff both deny any wrongdoing.