Brazilian situation shows division among Unasur members
Saturday, March 19th 2016 - 09:13 UTC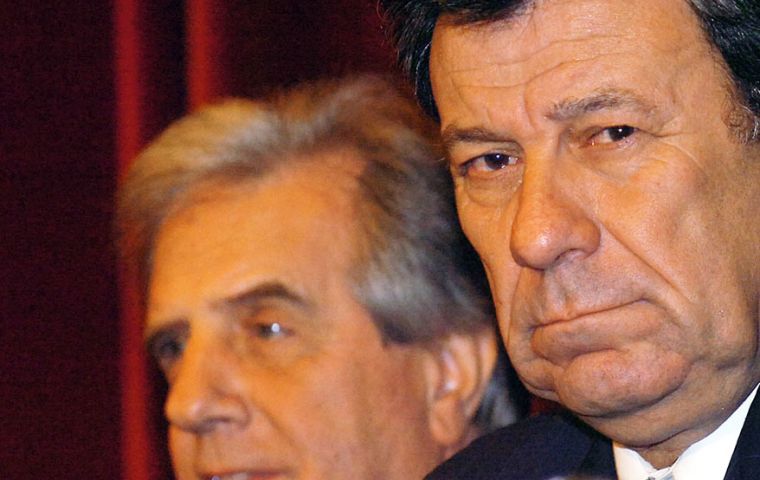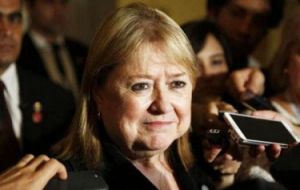 Unasur, the Union of South American Nations is divided on how to address the Brazilian situation: while Uruguay, Venezuela, Ecuador and Bolivia have agreed on a strong statement in support of president Dilma Rousseff, Argentina expressed 'institutional support' and Chile abstained.
Uruguay which currently holds the Unasur chair said it would promote a declaration demanding 'respect for the mandate and government of president Dilma Rousseff', according to foreign minister Rodolfo Nin Novoa.
"We are concerned. We've spoken to president Tabare Vazquez and in his current role as president of Unasur he is drafting a declaration in support of institutional order and president Rousseff in Brazil", said the minister.
But from Argentina, foreign minister Susana Malcorra said that from the government of president Mauricio Macri, "there is institutional support" and called for the current situation to be overcome following a "democratic mechanism".
Argentine cabinet chief and Macri's closest aide was even more cautious and said Argentina will not interfere in the Brazilian situation.
"We are very concerned with what is happening in Brazil. Brazil is a strategic partner of Argentina, we are looking with interest what is happening, but with most respect because it is a process that they must define", underlined Peña.
In Santiago the Chilean foreign ministry said there would be no statements on the Brazilian situation, and "we don't interfere in the internal problems of other countries".
In the past Unasur has made statements in support of governments from the block such as happened last year with Venezuela and president Nicolas Maduro (before Macri became president), and who from Caracas described the current Brazilian situation as "a media and judicial coup" against Rousseff and Lula.
Likewise Ecuador president Rafael Correa on Friday on national televisions claimed the existence of a "new Condor Plan" against left wing governments in the region.
Bolivia's Evo Morales in a political rally argued that "the right wants to come back in Brazil through a congressional coup and a judicial coup to punish the (ruling) Workers Party" of president Dilma and her mentor Lula da Silva.