Lula calls for justice, claims he is a victim of "unjustified acts of violence"
Saturday, March 19th 2016 - 06:54 UTC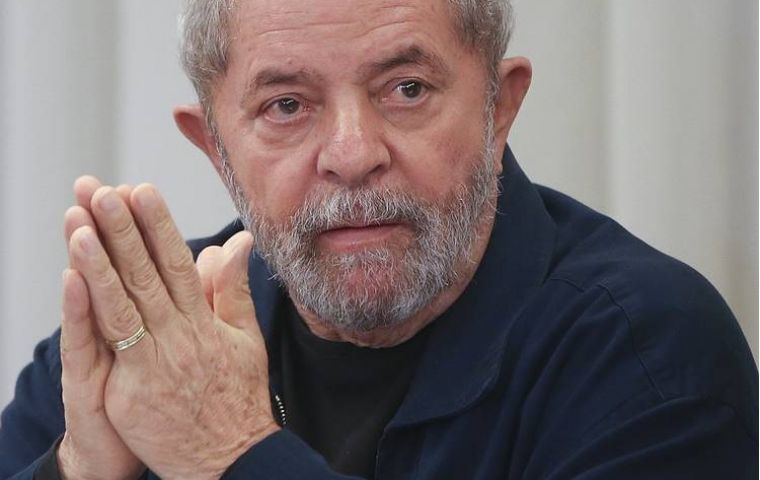 Embattled former Brazilian president Lula da Silva on Friday released an open letter calling for "justice" as he affirmed he is the victim of "unjustified acts of violence.""Justice, it is only justice what I expect for me and everybody within the framework of in-force democratic rule of law," Lula said a day after he was sworn-in as the chief of staff of Brazilian President Dilma Rousseff and a judge in that country issued an injunction blocking his appointment.
"I didn't have access to great formal education, I am no doctor nor legal consultant, but I know how to distinguish, as every human being, between the fair and the unfair," the leader of the Workers Party wrote in the letter which was published in the Brazilian media.
In his message, Lula also questioned Judge Sergio Moro who investigates him in the Petrobras graft scandal. Moro created a media storm on Wednesday when he released nearly 50 audio recordings hours after Rousseff appointed Lula as her chief of staff — a move that critics called an attempt to help shield him from potential detention as part of the corruption probe.
"Not even the highest authority of the republic has absolute privilege of protection of their communications," Moro wrote, adding that the 1974 decision in the US vs Nixon case was "an example to be followed."