New Zealanders have voted in a referendum to keep their existing flag
Friday, March 25th 2016 - 05:57 UTC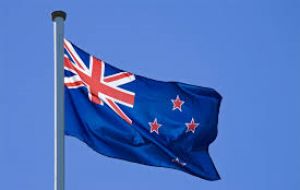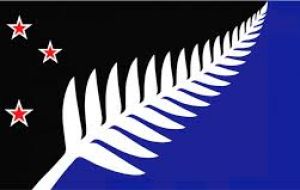 New Zealanders have voted to keep their existing flag after a national referendum, preliminary results show. The referendum asked whether the flag which includes the Union Jack should be replaced by a design called Silver Fern, which won an earlier ballot. The results show 56.6% voted for no change, while 43.1% opted for the new design. Just over 2.1m votes were cast.
PM John Key had advocated the new flag but called on New Zealanders to "embrace" the people's decision. He was speaking after the preliminary result was announced following the close of the postal vote.
A final result taking into account late ballots will be announced next Wednesday. PM Key said he was disappointed but would support the current flag.
Asked whether the referendum process had been worth NZ$ 26 million given it led to no change, he said it had sparked an "enormous", healthy debate across the country. "You can't shy away from a debate or a discussion about nationhood," he said.
Just because the referendum did not produce the outcome he wanted "doesn't mean it wasn't a worthwhile process", he said.
The existing design features the British Union Jack, a legacy of New Zealand's days as a British colony and the reason many wanted to change it.
The proposed new design combines four red stars representing the Southern Cross constellation - also seen in the current flag - with a silver fern on a blue background with black infill in the corner - both motifs associated with New Zealand and its famous rugby team.
The Silver Fern was chosen in the first referendum last December from a shortlist of five candidates.