US government supports Argentine appeal to lift injunctions in its debt dispute
Friday, March 25th 2016 - 05:20 UTC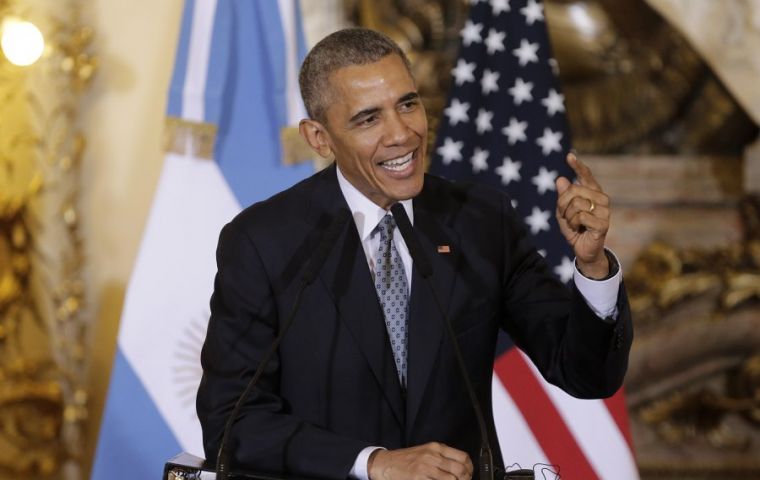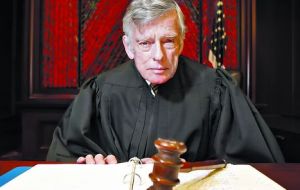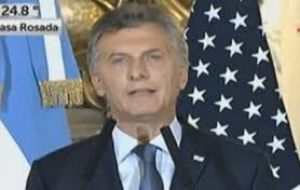 In another display of support for the Argentine administration of president Mauricio Macri, the government of the United States affirmed it has "significant foreign policy interests" in finding a "rapid" resolution to the long-standing dispute between Argentina and bondholders.
The US Department of Justice released the statement on Thursday, as Barack Obama ends a two-day visit to Argentina during which he expressed his firm support to the administration of Mauricio Macri.
On Wednesday, the US Justice Department filed a request to the 2nd US Circuit Court of Appeals in New York demanding it ratifies a March 2 ruling by US Judge Thomas Griesa approving the lifting of the injunctions he had originally imposed on Argentina following the country's 6.5 billion dollar offer to settle the debt dispute.
The US Justice Department said lifting those orders would respond to the interest of the US government to support Macri's initiatives to strengthen the Argentine economy by facilitating its access to global money markets.
Earlier this week, lawyers for three bondholder groups that have not reached settlements with Argentina sent letters this week to the US Justice Department, arguing that the US government should not back Argentina's position in its litigation over defaulted sovereign debt.
The bondholder letters, sent by Milberg, Proskauer Rose and McDermott Will & Emery, allege that Argentina has refused to negotiate with small investors who collectively hold nearly US$1 billion in defaulted bonds, despite recently reaching agreements with the majority of bondholders who declined to participate in previous sovereign debt restructurings, including the hedge funds NML Capital and Aurelius Capital.
Griesa's ruling vacating the injunctions was conditioned on Argentina-s congress repealing two laws concerning its debts and paying creditors who by Feb. 29 reached settlements with the country.
Argentina made the request to lift the injunctions after offering on Feb. 5 to settle lawsuits by various bondholders stemming from its record $100 billion default in 2002. The injunctions at issue prevented Argentina from servicing its restructured debt until it paid the investors, who spurned its 2005 and 2010 debt restructurings.